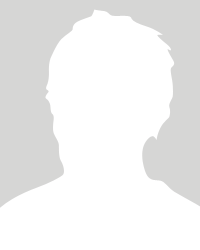 Afrofreak
Man, Aged 42 in USA, Florida, Apollo Beach
Looking for a: Man, Aged 18 - 99, Any Ethnicity
Flirt
Favorite
IM
"Forever Together"
I found someone on this site who is my Soulmate. I have never been more happy. After about one month of conversing the two of us decided that I would move to the state where he resided. We moved fast but when you know and feel something is right in your heart you don't have to set limitations nor ... read more
Cocosweetone,
Texas, United States
Navigation
How would you describe yourself?
I'm just a sexy, fun loving guy looking for someone that I can share my soul for the rest of my life with.
Flirt
Favorite
IM
"Forever Together"
I found someone on this site who is my Soulmate. I have never been more happy. After about one month of conversing the two of us decided that I would move to the state where he resided. We moved fast but when you know and feel something is right in your heart you don't have to set limitations nor ... read more
Cocosweetone,
Texas, United States
Navigation