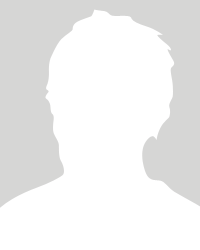 Afrofreak
Man, Aged 41 in USA, Florida, Apollo Beach
Looking for a: Man, Aged 18 - 99, Any Ethnicity
Flirt
Favorite
IM
"Onto Something Good"
Well...we emailed one another with the usual chat...she was obviously my type...gorgeous, intelligent, funny. However when we exchanged numbers and spoke to each other on the phone, we both knew very quickly that we were onto something. I have communicated with many women on the site, but she was ... read more
Oinch,
Kansas, United States
How would you describe yourself?
I'm just a sexy, fun loving guy looking for someone that I can share my soul for the rest of my life with.
Flirt
Favorite
IM
"Onto Something Good"
Well...we emailed one another with the usual chat...she was obviously my type...gorgeous, intelligent, funny. However when we exchanged numbers and spoke to each other on the phone, we both knew very quickly that we were onto something. I have communicated with many women on the site, but she was ... read more
Oinch,
Kansas, United States