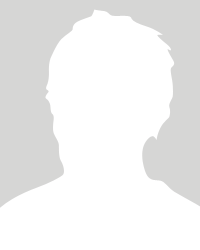 Afrofreak
Man, Aged 42 in USA, Florida, Apollo Beach
Looking for a: Man, Aged 18 - 99, Any Ethnicity
Flirt
Favorite
IM
"Warm and Delightful"
Lovely warm funny emails... we bounced off each other. He's a gentleman and let me lead; set my own pace... The first meet was like a comedy act. It was comfortable, funny, warm and delightful. The second date was wow!!! Spending the day in the country side and a wonderful meal to finish off the e... read more
Sosimplea,
England, United Kingdom
Navigation
How would you describe yourself?
I'm just a sexy, fun loving guy looking for someone that I can share my soul for the rest of my life with.
Flirt
Favorite
IM
"Warm and Delightful"
Lovely warm funny emails... we bounced off each other. He's a gentleman and let me lead; set my own pace... The first meet was like a comedy act. It was comfortable, funny, warm and delightful. The second date was wow!!! Spending the day in the country side and a wonderful meal to finish off the e... read more
Sosimplea,
England, United Kingdom
Navigation