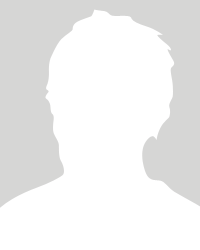 Afrofreak
Man, Aged 42 in USA, Florida, Apollo Beach
Looking for a: Man, Aged 18 - 99, Any Ethnicity
Flirt
Favorite
IM
"Its Been A Fairytale"
Keep searching ladies and gentleman. We messaged and exchanged numbers. We finally decided to meet for dinner that was last June and its been a fairy tale from that point on everything just fit and fell into place. Scotty proposed on January 11, 2013 we got married day after Valentines Day and hon... read more
Brandy49,
Florida, United States
More members
How would you describe yourself?
I'm just a sexy, fun loving guy looking for someone that I can share my soul for the rest of my life with.
Flirt
Favorite
IM
"Its Been A Fairytale"
Keep searching ladies and gentleman. We messaged and exchanged numbers. We finally decided to meet for dinner that was last June and its been a fairy tale from that point on everything just fit and fell into place. Scotty proposed on January 11, 2013 we got married day after Valentines Day and hon... read more
Brandy49,
Florida, United States
More members