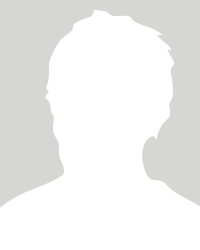 Bigguyinnyc, 29 from New York, New York, USA
| | |
| --- | --- |
| My ethnicity is | Black/Latino |
| Height | 6'4" (193 cm) |
| Status | Single |
| Seeking | Friends/Penpal/Long-term/Short-term |
| Body type | Athletic build |
| Have children | No children |
| Smoking | Do not smoke, but OK if you do |
| Drinking | Never drink |
| | |
| --- | --- |
| Nickname | Bigguyinnyc, Man, 29 |
| Location | New York, New York, USA |
| Looking for a | Woman, aged 21 - 55, Asian/White/Mixed |
| My ethnicity is | Black/Latino |
| Height | 6'4" (193 cm) |
| Status | Single |
| Seeking | Friends/Penpal/Long-term/Short-term |
| Body type | Athletic build |
| Have children | No children |
| Smoking | Do not smoke, but OK if you do |
| Drinking | Never drink |
How would you describe yourself?
I am a honest, intelligent, passionate, charming, and mature college-educated individual. I enjoy spending time with friends, watching movies, reading, working out, and exploring new places and meeting new people. I am also someone who is down to earth and someone with a pretty good sense of humor.
I am looking for
I am looking for an honest single woman who is comfortable with who she is and what she wants out of life. She should be intelligent, caring, have a good sense of humor and a good personality. I am looking to start out as friends and if things go well, then it could lead to something more serious down the road.
About Him
Want children
Want children
Education
Bachelors degree
Languages
English/Italian/Spanish/Japanese
Relocation
I'd relocate anywhere in the world
Ideally I'd live in a
In the City/House in the suburbs/Property in the country/Cabin in the mountains...
My fashion sense is
Dress according to the occasion
My sense of humor is
Goofy - I'm Dumb and Dumber in one/Witty - I have a razor-sharp tongue/Sarcastic - Dripping with it!/Obscure...
When I go to parties
I'm in the background but enjoying myself/Pickup artist/I get around
On a day off, I enjoy
Something athletic or energetic/A cultural outing such as museum or gallery/Curling up with a good book/Napping...
I attend religious services
Once a week
When it comes to work
I keep a standard 40-hour work week