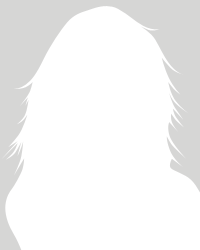 HIV.POSITIVE
Woman, Aged 37 in Cameroon, NordOuest, Mankon Bamenda
Looking for a: Man, Aged 18 - 99, Any Ethnicity
Seeking

Long-term/Friends/Penpal
Flirt
Favorite
IM
"I Found Mine"
Well originally I didn't think that it'll work since he is very religious and I'm not. However I still decided to go ahead and talk to him anyways and that was the best decision of my life. We have so much in common and he is an amazing guy. One thing I can say is don't be afraid to go for it. You... read more
Nightowl_20,
Massachusetts, United States
How would you describe yourself?
I fear god must of all. I'm a looking, caring, and pasionate lady. Love chldren and like to spend time with my family. I am hiv positive and looking on god for healig.
Flirt
Favorite
IM
"I Found Mine"
Well originally I didn't think that it'll work since he is very religious and I'm not. However I still decided to go ahead and talk to him anyways and that was the best decision of my life. We have so much in common and he is an amazing guy. One thing I can say is don't be afraid to go for it. You... read more
Nightowl_20,
Massachusetts, United States