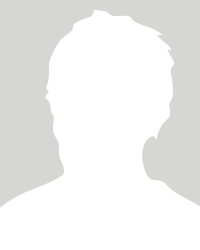 Honeybear4u2, 44 from Santa Clara, California, USA
Man, Aged 44 in
Santa Clara, California, USA
| | |
| --- | --- |
| My ethnicity is | White |
| Height | 6'1" (185 cm) |
| Status | Divorced |
| Seeking | Friends/Long-term/Short-term |
| Body type | Athletic build |
| Have children | No children |
| Smoking | Hate smoking |
| Drinking | Drink socially |
| | |
| --- | --- |
| Nickname | Honeybear4u2, Man, 44 |
| Location | Santa Clara, California, USA |
| Looking for a | Woman, aged 18 - 54, Asian/Black/White... (Exclusive) |
| My ethnicity is | White |
| Height | 6'1" (185 cm) |
| Status | Divorced |
| Seeking | Friends/Long-term/Short-term |
| Body type | Athletic build |
| Have children | No children |
| Smoking | Hate smoking |
| Drinking | Drink socially |
How would you describe yourself?
I love nice dinners, dancing and shopping. I am very open and always smiling. Looking for love romance and passion.

I am a real man who knows how to take care of a real woman...in every way you can imagine.

I am successful and ready for a great woman to enjoy everything in life together.

If you want a baby I am also open to that idea to. : )
I am looking for
Love, romance, passion, fire! I am very open. Very friendly. Always happy and smiling. I love traveling and dining out to nice places.
About Him
Want children
Undecided about wanting children
Education
Bachelors degree
Languages
English/Spanish
Relocation
I'd relocate anywhere in the world
Ideally I'd live in a
In the City/House in the suburbs/Property in the country/Cabin in the mountains...
My fashion sense is
Dress according to the occasion/Wear the latest trends/Sporty, jogging shoes and trackies
My sense of humor is
Light-hearted - I like cheerful, gentle fun
When I go to parties
I go with the flow/I get around
On a day off, I enjoy
Something athletic or energetic/Lunch with a friend/Spending time with the family/Pursuing a hobby...
I attend religious services
Once a week
When it comes to work
I keep a standard 40-hour work week