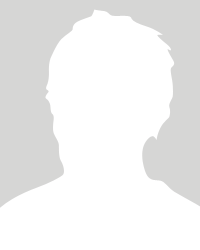 SEXLEW
Man, Aged 55 in USA, New York, Rochester
Looking for a: Woman, Aged 18 - 55, Native American/Other
Flirt
Favorite
IM
"Long Kiss Goodnight"
We are still at the beginning stages of our relationship/friendship but he is a sweet guy and I want to give him my undivided attention. We share similar past relationship stories and know what we don't want, which is a great start. Our first communication was general "Hello, how are you?"...nothi... read more
Dayybugg,
California, United States
Navigation
How would you describe yourself?
Somewhat very sex and goodlooking and likes to spend time togeather and by them self I am a off the air radio sports dj for radio station wlgz 102. 70 fm.
I am looking for...
I am looking for a sexy black titty escort for fun to night mark.
Flirt
Favorite
IM
"Long Kiss Goodnight"
We are still at the beginning stages of our relationship/friendship but he is a sweet guy and I want to give him my undivided attention. We share similar past relationship stories and know what we don't want, which is a great start. Our first communication was general "Hello, how are you?"...nothi... read more
Dayybugg,
California, United States
Navigation