Black People Meet Their White Love
Posted by Ria, 21 Jul
With interracial dating on the rise, Black people have been finding White love for years now; and online dating websites have really facilitated this. There are several websites where black people meet men and women of other races. And the good thing is that more African Americans are more open to finding love outside the black community.
Look at the number of black celebrities who have successfully been in love with their white spouses... Look at the black white couples who are so in love around us... Look at the success stories that are living proof that black people meet their interracial mates all the time. The evidence is all around us.
Speaking of success stories, here are five couples who have met on an interracial dating site; living proof that black people -despite age - can meet and date and marry whomever they choose.
Your perfect partner could be online right now...
What are you looking for?
Monique and Ron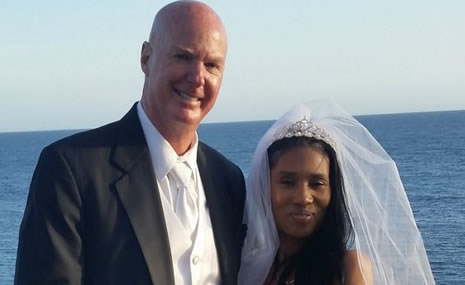 Both Ron and Monique were looking for interracial relationships. And this prompted Ron to join a site where Black people meet their interracial partners. On the other hand, Monique knew online dating was the best bet for her. Monique's profile sparked his interest immediately and their love story began.
"She was very tastefully put together, and beautiful," is what Ron had to say about their first meeting. Since the chemistry was there they had several more dates which led to a proposal in Laguna Beach, California. "It's such a blessing to have found the man of your dreams and know that this is the man you'll spend the rest of your life with," she says.
Sheila is living proof that no matter the age difference, Black people meet the love of their lives. Sheila and Tudor now live as husband and wife. "I was sick of being alone," says Tudor, and she seconds that thought. Their loneliness evaporated when a simple instant message connected them. After their first lengthy conversation, they realized their love was more than skin deep.
They continued their courtship and he asked her to marry him on her patio. It may have taken them years to find love but they are glad they both stuck it out. That's their story.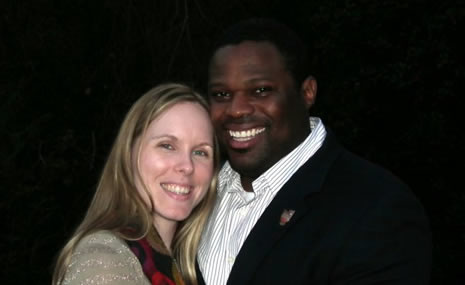 This was Angelo's first time on a dating site. And much as Amber knew one day she was going to find love, she never thought it would be on a dating site. They did not meet face to face until six months of their meeting online; and to say the least, their first date was filled with immediate fireworks.
While on a date on Amicalola Falls, Amber was busy taking pictures when Angelo set the ring box on a rock behind her and then asked her to take a picture of the moss on the rock. Eventually, she saw the box and picked it up; Angelo immediately went on one knee and recited a speech about how much he loved her and then proposed. Whoever said Black men aren't romantic?
When Samantha signed up on a site where black people meet men and women of other races, she had heard about the success stories of the site so her purpose was clear. Jamaal on the other hand wasn't necessarily looking for love but was impressed with what he found on Samantha's profile: "she seemed straightforward, spunky, and not about games." They didn't rush things but when they met, it was a four-day first date.
They had an obstacles to overcome: The distance and Samantha's family accepting her meeting someone online who lived 600 miles away! Jamaal decided to move to be with her because she was worth it - "I am happier, and more comfortable [since meeting Samantha]," believes Jamaal.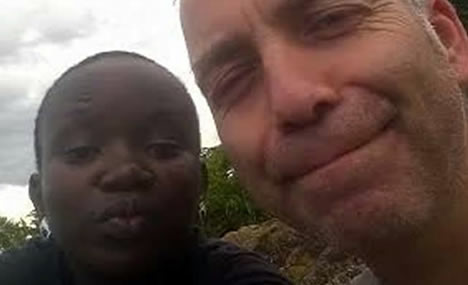 Geography has never been an issue. Black people do meet their loved ones despite where they are. And this is the story of how this woman from Kenya, Africa, met her interracial match. After knowing each other for a while, Anita made the decision to meet Toby - of course they couldn't just Uber to a nearby bar or restaurant for a quick chemistry test. Why? Anita lived in Nairobi! "He traveled to my country," she reveals.
They did meet again over time. Their bond became deeper and their future into focus. Toby realized he was in love with her while "waiting for her at the bus station, in the rain." Anita is the one who proposed to Toby in the middle of the night. And now that they are engaged, Toby says, "My future is bright and rosy".
Those are just but of few scenarios that Black people meet, fall in love and live happily with their interracial mates. Don't you just love these success stories?
Responses to "Black People Meet Their White Love"
Be the first to leave a comment
You must be logged in to post a comment.