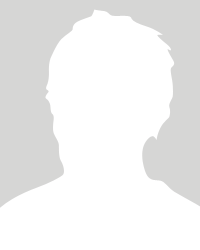 huththa
Man, Aged 39 in Sri Lanka, Western, Gampaha
Looking for a: Woman, Aged 18 - 44, Any Ethnicity
Seeking

Long-term/Short-term/Friends
Flirt
Favorite
IM
"Knew It Could Work"
Well it was his opening greeting of "I should put a joke here" that caught my attention. It showed that he has a sense of humor. So I emailed him and told him how hilarious I thought it was and we emailed back and forth and I gave him my number....eventually we went out. The first thing I notice... read more
Juani,
California, United States
Navigation
How would you describe yourself?
I'm a tall handsome dark guy looking for a beautiful fun loving gal who is willing to satisfy me and get pampered by me.
I am looking for...
I need a sexy beautiful fun loving gal.
Flirt
Favorite
IM
"Knew It Could Work"
Well it was his opening greeting of "I should put a joke here" that caught my attention. It showed that he has a sense of humor. So I emailed him and told him how hilarious I thought it was and we emailed back and forth and I gave him my number....eventually we went out. The first thing I notice... read more
Juani,
California, United States
Navigation