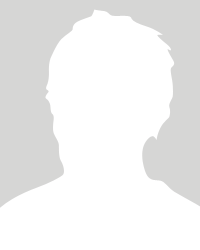 huththa
Man, Aged 39 in Sri Lanka, Western, Gampaha
Looking for a: Woman, Aged 18 - 44, Any Ethnicity
Seeking

Long-term/Short-term/Friends
Flirt
Favorite
IM
"Distance can not keep us apart."
Just when I thought I wouldn't find that special someone and was ready to discontinue the site, I met the woman I had been looking for my entire life! Although 1400 miles apart would be a hindrance to some, it was a huge advantage for us. It allowed us to talk and get to know each other completely... read more
Rip22,
North Carolina, United States
How would you describe yourself?
I'm a tall handsome dark guy looking for a beautiful fun loving gal who is willing to satisfy me and get pampered by me.
I am looking for...
I need a sexy beautiful fun loving gal.
Flirt
Favorite
IM
"Distance can not keep us apart."
Just when I thought I wouldn't find that special someone and was ready to discontinue the site, I met the woman I had been looking for my entire life! Although 1400 miles apart would be a hindrance to some, it was a huge advantage for us. It allowed us to talk and get to know each other completely... read more
Rip22,
North Carolina, United States