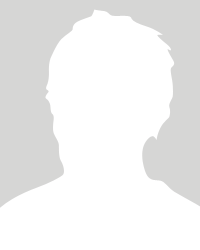 huththa
Man, Aged 38 in Sri Lanka, Western, Gampaha
Looking for a: Woman, Aged 18 - 44, Any Ethnicity
Seeking

Long-term/Short-term/Friends
Flirt
Favorite
IM
"He Is My Everything"
Joe and I met on the site over a year ago. We spent a day talking and met the very next day. We were both going through similar circumstances so at first it was nice to be able to have someone to talk to. Once we met and spent time together we realized how special our relationship truly is. We are... read more
Wholelot2luv,
Illinois, United States
How would you describe yourself?
I'm a tall handsome dark guy looking for a beautiful fun loving gal who is willing to satisfy me and get pampered by me.
I am looking for...
I need a sexy beautiful fun loving gal.
Flirt
Favorite
IM
"He Is My Everything"
Joe and I met on the site over a year ago. We spent a day talking and met the very next day. We were both going through similar circumstances so at first it was nice to be able to have someone to talk to. Once we met and spent time together we realized how special our relationship truly is. We are... read more
Wholelot2luv,
Illinois, United States