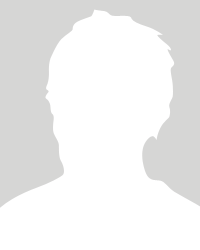 huththa
Man, Aged 39 in Sri Lanka, Western, Gampaha
Looking for a: Woman, Aged 18 - 44, Any Ethnicity
Seeking

Long-term/Short-term/Friends
Flirt
Favorite
IM
"Future Looks Bright"
We communicated, met and got on extremely well during our first date. We saw each other three times in the first week and every date has been brilliant. I look forward to our continuing to explore the possibility of a bright future together. Thank you for bringing us together. read more
Wavelover,
England, United Kingdom
Navigation
How would you describe yourself?
I'm a tall handsome dark guy looking for a beautiful fun loving gal who is willing to satisfy me and get pampered by me.
I am looking for...
I need a sexy beautiful fun loving gal.
Flirt
Favorite
IM
"Future Looks Bright"
We communicated, met and got on extremely well during our first date. We saw each other three times in the first week and every date has been brilliant. I look forward to our continuing to explore the possibility of a bright future together. Thank you for bringing us together. read more
Wavelover,
England, United Kingdom
Navigation