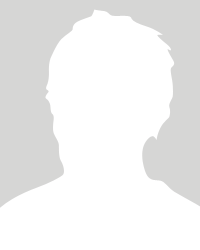 huththa
Man, Aged 39 in Sri Lanka, Western, Gampaha
Looking for a: Woman, Aged 18 - 44, Any Ethnicity
Seeking

Long-term/Short-term/Friends
Flirt
Favorite
IM
"Best Chance Ever Taken"
I found the most amazing man when I least expected it. I was going through my normal search and came across this profile. Much as it didn't have a profile picture, his was a profile that flirted with me. So I decided to take a chance on it. And it was definitely the best chance I've ever taken! To... read more
Zayno28,
Virginia, United States
How would you describe yourself?
I'm a tall handsome dark guy looking for a beautiful fun loving gal who is willing to satisfy me and get pampered by me.
I am looking for...
I need a sexy beautiful fun loving gal.
Flirt
Favorite
IM
"Best Chance Ever Taken"
I found the most amazing man when I least expected it. I was going through my normal search and came across this profile. Much as it didn't have a profile picture, his was a profile that flirted with me. So I decided to take a chance on it. And it was definitely the best chance I've ever taken! To... read more
Zayno28,
Virginia, United States