Angelica Ross makes Broadway history as Roxie Hart in Chicago!
Posted by Leticia, 11 Aug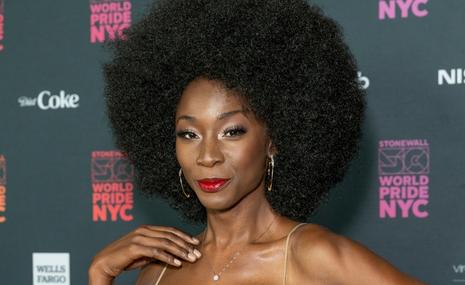 Angelica Ross has just made Broadway history!
The 41-year-old Pose star has made history by becoming the first ever openly transgender woman to play a leading role on Broadway, as she has just been cast as Roxie Hart in Chicago! Wow!
Find your soulmate on AfroRomance










The official Twitter account for the Broadway musical teased the news by quoting and adapting one of its most famous lyrics: "The name on everybody's lips is gonna be… A N G E L I C A!" the Tweet began.
"@angelicaross begins performances September 12!" it added.
Angelica also took to her own social media to share her excitement for landing the iconic role…
"Thank you to everyone who has been sharing and celebrating this news with me," she wrote on Instagram, alongside a Playbill image of herself with the words "Angelica Ross as Roxie Hart" on top.
"I am currently in rehearsals and coaching, working VERY hard everyday to give you my all and my best!" she continued.
"Can't wait to meet the whole cast and create magic with them! See you all on #Broadway soon!!!"
The American Horror Story star's six-week run at the Ambassador Theater begins on Monday, September 12th, and her last show is currently listed as November 6th.
Congratulations Angelica – and break a leg!
1 responses to "Angelica Ross makes Broadway history as Roxie Hart in Chicago!"
Leave a reply
You must be logged in to post a comment.