Arden Cho Speaks Up About Race Inequality in Hollywood
Posted by Leticia, 20 Jul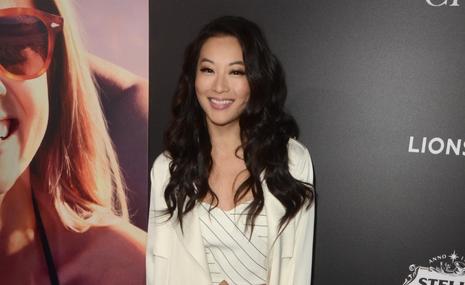 Arden Cho, who played Kira in the well-known Teen Wolf series, spoke up about her experience and how she was paid half of her other female co-stars earned per episode.
The story became public when Cho turned down the opportunity to reprise her role as Kira in the upcoming Paramount movie. She was motivated to make this decision after she learned from a third party that she was paid half of what her other female co-stars were earning per episode.
Find your soulmate on AfroRomance










The famous actress did not leak the story revealing in a new interview with The Cut, "I probably would've never shared it. I think I was offered even less!"
Arden Cho was introduced in the third season as a Thunder Kitsune and was unexpectedly cut from the show in the fifth season.
She commented that she would rather not reveal how she discovered the unequal pay and added, "I appreciate artists who are a little bit more transparent because they realize that we're all important."
E! News contacted MTV and Paramount+ for a statement about the situation but had no answer back.
The well-known actress is in a better position (role-wise) where she is comfortable enough to turn down jobs if they don't sit right with her. "I wasn't saying 'no' necessarily for me or because I was angry. I was saying 'no' because I hope that there will be more equality in the future," she voiced.
We are sure she isn't the first Asian-American actor who has experienced inequality. Speaking with The Cut, she commented, "I could probably, off the top of my head, think of over 10 Asian-American actors I know who were paid significantly less than their counterparts.
Responses to "Arden Cho Speaks Up About Race Inequality in Hollywood"
Be the first to leave a comment
You must be logged in to post a comment.