Eva Mendes and Ryan Gosling are Against Traditional Gender Roles
Posted by Leticia, 25 Aug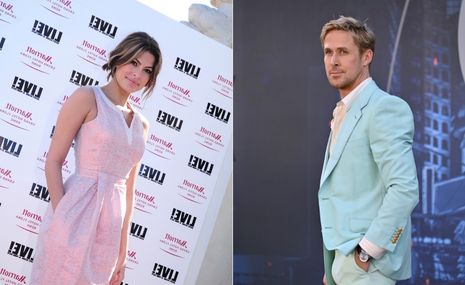 The famous couple is trying to teach their children how traditional gender roles are something of the past.
Mendes and Gosling teach their children to stand up against traditional gender roles. Cooking and cleaning are a team effort in their household!
Find your soulmate on AfroRomance









In an interview with Forbes, the famous Hitch star shared that she and her longtime partner Ryan Gosling both do 'chores' around the house to teach their two daughters that it's not just women who should clean and cook.
"I'm not a clean freak by any means, but I love having a clean house, especially a clean kitchen and sink. I feel like it's a part of mental wellness for me," Mendes commented.
She also confessed, "I'm not an amazing cook. I leave that to Ryan."
"We're all partners in this, not just Ryan, but our children as well," she added. "It's a team effort every day, so if they see him and I switch off doing certain things that aren't specific to stereotypical gender things, I think that just creates balance and harmony."
Also, during an interview with People, she expressed, "I think there's a nice balance to 'you cook, I clean. And it just works for us."
What do you think about non-traditional gender roles when raising a family? Let us know in the comments below.
9 responses to "Eva Mendes and Ryan Gosling are Against Traditional Gender Roles "
Leave a reply
You must be logged in to post a comment.