Is female orgasm ignored by men?
Posted by Ria, 06 Feb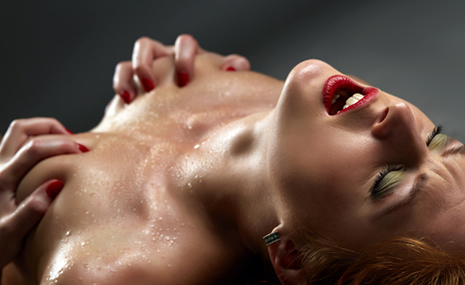 Female orgasm
There is nothing as trivial as the female orgasm. You are there yet not. It happens even to the most sexually adventurous. But do men ignore this one thing that can give you that great release?
Find your soulmate on AfroRomance










MOST DO!
Using my sex life as an example, ignoring has happened. Does it happen to other women? I think so. I think most women feel me on this one. We want to get there, yes as much as the dude is putting effort, we don't.
What makes it so difficult?
1. The woman
I am going to talk about the woman loving her own body. If you don't know your vagina, how do you expect a penised guy to figure it out? Touch yourself, woman! Feel yourself. Then when that guy has his tongue up your Kista, you can give directions properly. "Make the tongue stiffer" "put you your finger in a circular motion. Gosh! I need it behind!"
In this scenario, it's not the man. It's the woman. I will say it again. Touch yourself, woman! It's important.
2. Men got no direction
I don't think men ignore women's orgasms. They just don't get it. As women, we have trouble figuring it out. As a woman, you have to take charge of your own orgasms. It's your body. Control it! If you want an orgasm, touch yourself while at it. Direct the dude. And voila! You will crown.
3.Yes! Some men ignore orgasms!
Some men just have one thing in mind: Them getting off. You can hump all day but nothing comes your way. The objective is for him to come. He plows you for a minute and lumps his body on you. That's a dude that's selfish. His needs come first. A woman's needs have to come first.
Hold your come if you must. Keep it going for longer than that one minute.  Stop for a bit. Lick her nipples and vagina. Finger her. Once she is done, go back for the finish. Trust me, she will love every bit of it.
4. Syncing couple
A couple always has to be in sync for a woman to achieve the big 'O'. Talk to each other while at it. Dirty talk works the magic. Look into each other's eyes while talking dirty. Don't mince those words. Move with the flow. Get those juices pumping. Words work for women. When you make a woman feel like she is special, she will come for you.
A woman needs attention. And if you give it right, it's all that will take to achieve the female orgasm.
1 responses to "Is female orgasm ignored by men?"
Leave a reply
You must be logged in to post a comment.