"It was hard" – Jennifer Lopez broke down in tears after Oscars snub
Posted by Ria, 24 May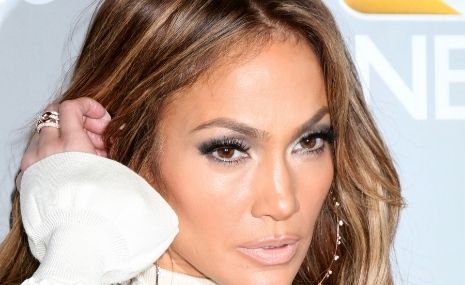 Jennifer Lopez's love life, work life, and home life all seem to be perfect right now – but the 52-year-old superstar revealed that being snubbed for an Oscar two years ago really messed with her self-esteem!
Talking about being snubbed for a 'Best Supporting Actress' nomination for her role as scheming stripper Ramona in Hustlers for the 2020 Oscars in the new Netflix documentary Halftime, J-Lo said: "It was hard. I just had a very low self-esteem."
Find your soulmate on AfroRomance










"I had to really figure out who I was and believe in that and not believe in anything else," she added.
The Halftime trailer shows the Marry Me star sitting in bed and sobbing while staring at her phone, which we assume was the moment she found out that she hadn't been nominated – despite the world believing that it was almost a sure thing!
The nominees for the 'Best Supporting Actress' accolade that year were Laura Dern, Kathy Bates, Scarlett Johansson, Florence Pugh, and Margot Robbie, with Dern going on to win the award for her role in Marriage Story.
It's hard to imagine that someone who looks like J-Lo – and who has her success – can feel so low; but her candid confession in the documentary wasn't the only time she spoke about the now infamous snub…
"I was talking about this the other day. [My production partner] Elaine [Goldsmith-Thomas] made a post where she listed all the things I had been nominated for and won that season. When it came to the Oscars, it was so obviously absent. It was a sting," she recalled in an interview with Allure back in 2021.
"I was like, 'Okay, when you're supposedly in everybody else's mind supposed to be nominated and you're not, what does that mean? Is it really real? Are the other ones real and this one isn't?'
"It came to a point where I was like, 'This is not why I do this. I don't do this to have 10 Oscars sitting on my mantel or 20 Grammys.'"
We're glad to hear that J-Lo now feels this way. But she didn't always…
Back in 2018, she told The Post that she started to believe many of the negative comments she read and heard about herself…
"Everybody was like, 'She can't sing. She can't dance. She can't act. She's just a pretty face or her butt is big,' or whatever they were saying about me. I started thinking, 'Yeah, that's true,' and it really hurt me for a long time," she said at the time.
"Despite the hurt and the pain, I just kept going. I just couldn't allow myself to let that become who I was," she added.
We hope to hear more candid confessions from J-Lo in Halftime, which will premiere at New York's Tribeca Festival on June 8th before being available on Netflix on June 14th.
We don't have long to wait!
Responses to ""It was hard" – Jennifer Lopez broke down in tears after Oscars snub"
Be the first to leave a comment
You must be logged in to post a comment.