Kanye West New Single Disses Custody Situation
Posted by Leticia, 16 Jun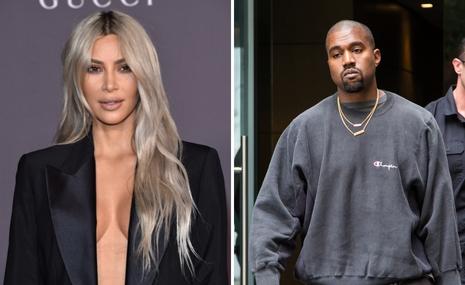 Kanye West's latest single just dropped the lyrics "when I pick 'em up, I feel like they borrowed," hinting at the custody situation with his and Kim Kardashian's children.
The famous rapper made it known worldwide about the custody situation between him and his ex-wife, Kim Kardashian.
Find your soulmate on AfroRomance










The lyrics say, "Wait, when you see the kids? I'll see y'all tomorrow/ Wait, when the sun set? I'll see y'all tomorrow."
Kanye makes his feelings known and expresses that he feels neglected in the custody situation and doesn't see his children as much as he would like.
Kim Kardashian has four children, North (8), Saint (6), Chicago (4), and Psalm (3). Aside from feeling pushed away by the situation, Kayne has also voiced his opinions about how his kids dress and act when they are away from him.
Sharing in his lyrics, "wait, who got the kids in those "what are those?" Wait, they can't wear Yeezys with the cargos?"
"Y'all know Nike don't like me, y'all take it too far though/ At least have 'em in some Mike's, he played for Chigaco," he went on to add.
In contrast, Kim Kardashian is tired of the situation between her, her kids, and ex-husband Kanye West. She has expressed that both parties have agreed upon the custody situation of her kids and that whatever is being said about Kanye not seeing his children is not valid.
Responses to "Kanye West New Single Disses Custody Situation"
Be the first to leave a comment
You must be logged in to post a comment.