Serena shares her daughter's first photo and here's how she looks
Posted by Ria, 14 Sep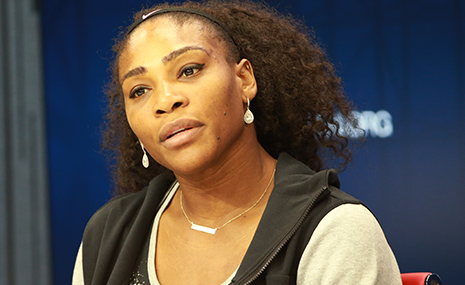 Credits: Leonard Zhukovsky / Shutterstock.com
We all love celebrity baby news. And less than two weeks ago, tennis guru, Serena Williams and her fiancé Alexis Ohanian, co-founder of Reddit welcomed their newest addition to their family, little angel Alexis Olympia Ohanian, Jr.. How cute is that; a daughter sharing a name with her father...
Find your soulmate on AfroRomance










Speaking of sharing, Serena shared her joy with the rest of the world by uploading the first picture of their precious bundle of joy on her social media pages; Instagram and Youtube.
In the lengthy video which she uploaded on Wednesday morning, she revealed that they had to stay in hospital for six days after the birth of Alexis because of some complications that arose.
She also talks about her pregnancy and how she had to inject herself on a daily basis with anticoagulants to avoid blood clots which could have been brought about by the bilateral pulmonary embolisms she had suffered in 2011.
In the video clip, she says: "It's been a long time, but we had a lot of complications. But look who we got – we got a baby girl".
Baby Alexis was born weighing a healthy 6lbs 14ozs, on September 1. From us to the new family, congratulations!!!
5 responses to "Serena shares her daughter's first photo and here's how she looks"
Leave a reply
You must be logged in to post a comment.