Some Honest Dating Tips for Men from a Woman's Perspective
Posted by Ria, 21 Nov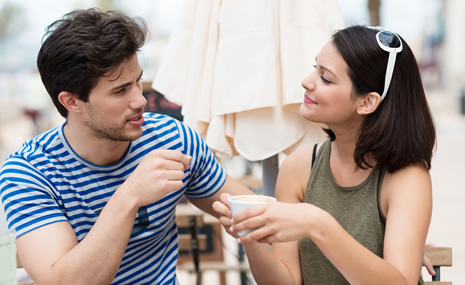 In a relationship utopia for singles, the dating pool would be like lounging on a unicorn floatie. But, in reality, the dating pool is more like a vast ocean, where tidal waves constantly crash up against hopeful romantic pursuits. Calm waters feel more like loneliness, and sharks lurk ready to bite you with rejection.
Yes, there are plenty of fish in the sea, but finding the right catch can be quite the voyage, maiden or otherwise.Trying to navigate your dating adventures but getting a bit lost? Check out the following tips (from a woman's perspective!) to help you chart toward greater potential success.
Find your soulmate on AfroRomance










Turn Your Online Profile into a Magnet for Women
Post a photo with your dog: Like 6'2" height and a witty one-liner, a photo with your beloved pet is bound to get you endless matches on various dating sites and apps. In one of the surveys conducted, 27 percent of women indicated they're attracted to online dating profiles that feature a photo of you and man's best friend. Don't have a pet? Volunteer with your local animal shelter or adopt a dog in the name of finding love.

Show some masculinity: Women tend to love a charming personality and great sense of humor. Then again, a touch of rugged masculinity goes a long way. Now, this doesn't mean you have to resemble Thor or join a fight club. Instead, showcase something unique about yourself that shows off some manliness. Perhaps it's sharing your love for off-roading and outfitting your truck with upgrades like durable, all-terrain tires. Or, maybe it's taking the lead by initiating a date, being a decision-maker and knowing what you want.

Be thoughtful with your opening line: When it comes to opening lines, don't try too hard or over-compliment your date. Attempts at over-the-top wittiness or uniqueness can come off as ridiculous or creepy. John McDermott, a staff writer at MEL magazine and an admittedly clueless singleton, received this advice from a panel of women: Find something interesting in a photo (preferably not her main profile pic) or in their profile to show you're interested and paying attention. Compliment or find a way to relate to it and follow up by asking a question or revealing something similar or unique about yourself.
Don't Sink on the First Date
Plan a low-key meetup at a local coffee shop or stroll around a city landmark, like a park or your city's historic district. (It's a good idea to not have too much planned out the first time you meet.) Introduce yourself with a warm smile, and follow these do's and don'ts to prevent a shipwreck of a first date.
DOS:
Act confident, maintain eye contact, and be true to who you are.

Start a conversation with what intrigued you about her.

Offer to pay for the first coffee or drink.

Offer your own opinions (without being argumentative).

Be a gentleman; open the door, walk on the portion of the sidewalk nearest to the road, and let her order first.
DON'TS:
Brag or try too hard to impress

Look at your phone

Compare your date to other women

Judge right away

Give up if it's bad, lackluster or not what you expected; be respectful and see it through!
Ultimately, closure is an important part of a first date. It's OK to clearly communicate your level of interest, albeit whether you're already looking forward to the next date or can't wait to find your next match on Tinder. If you truly want to keep talking, don't be shy about expressing that sentiment by following up and not playing any games.
Already forgot her name? Don't lead a gal on or give her any mixed signals. Gently and honestly say you didn't feel a connection or see a future together and that you appreciated the date. Then, it's time to plunge back into the open waters.
13 responses to "Some Honest Dating Tips for Men from a Woman's Perspective"
Leave a reply
You must be logged in to post a comment.