Suni Lee talks about the hate she has gotten since debuting her boyfriend, Jaylin Smith
Posted by Ando, 06 Jan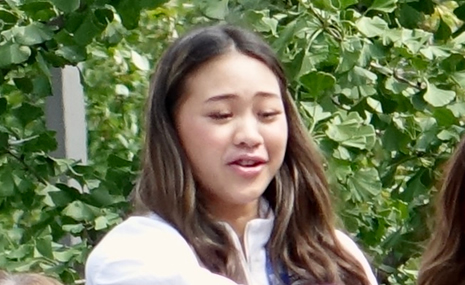 Photo Credit: Marstar/ Shutterstock.com
When Olympian and Dancing With the Stars season 30 alum, Suni Lee debuted her interracial relationship with her Black boyfriend, Jaylin Smith one Tik Tok user, on December 30th predicted that there would be some backlash coming her way.
Find your soulmate on AfroRomance









"I know that Sunisa will be judged by certain eyes in the Hmong Community because her man is Black," was the caption of the video. "LOVE is LOVE, no matter what race or gender you are. Keep doing you QUEEN."
With Martin Luther King Jr. Day just around the corner (January 17th), you would expect that things will be getting better in terms of our race relations. Unfortunately, whenever a celebrity flaunts their interracial relationship, they still get backlash.
Lee opened up about the harsh comments she has gotten over her interracial relationship with Smith - a football player at the University of Southern California. Being the first Hmong American to make the U.S. Olympic Team, here is what she had to say about the hate comments: "I've received so much hate they support me when it's beneficial for them never when it comes to my happiness. Thank you!"
Lee is no stranger to racist attacks. She and her friends of Asian descent were hurled with racial slurs by a group of people on a night out telling them to "go back to where they came from." Apparently one of them hit her with pepper spray.
She has felt the scrutiny that comes with being in the limelight saying,"...it's definitely very hard... which makes it really difficult when I have to go on social media and see bad comments about myself or people just talking bad about me."
10 responses to "Suni Lee talks about the hate she has gotten since debuting her boyfriend, Jaylin Smith"
Leave a reply
You must be logged in to post a comment.