Taraji P Henson breaks down in tears as she receives star on Hollywood Walk of Fame
Posted by Ria, 30 Jan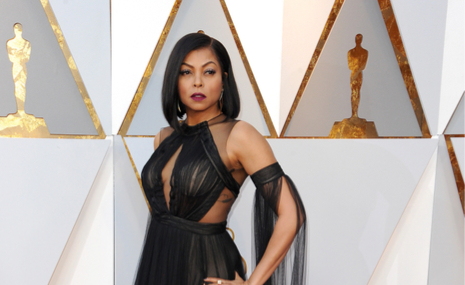 Photo credit: Tinseltown / Shutterstock.com
Huge congratulations to Taraji P Henson, as she has just received her well-deserved star on the Hollywood Walk of Fame.
Find your soulmate on AfroRomance









The 48-year-old actress dedicated her star to her grandmother, mother, and son in a very emotional acceptance speech.
"I know she never thought that she would live to see this. And grandma I hope that you are so proud because this is your legacy," she said while looking for her grandmother Patsy in the crowd.
"I keep looking at the star and thinking is it real?" she continued, through overwhelmed tears.
"I'm a mom I have a son when I set out on this journey I said I'd never give up, because if I give up what am I teaching my son, if I give up what am I teaching those who look up to me?
"Everything I do is for the positive forward movement of humanity and that's how powerful art is. I don't take anything for granted."
She wasn't the only one who got a bit emotional, either.
Local singer and TV presenter Unathi Nkayi was just one of the many fans who shared her congratulations on social media...
"Celebrating Black Excellence n Black Girls who Rock @tarajiphenson When you win we ALL win Hollywood Walk of Fame," she wrote alongside a picture of the two of them together.
You can watch the video of Taraji P Henson's full acceptance speech below.
Congrats, again!
1 responses to "Taraji P Henson breaks down in tears as she receives star on Hollywood Walk of Fame"
Leave a reply
You must be logged in to post a comment.