The horrific incident of 11-year-old mixed race kid beaten by racist kids as young as five!
Posted by Ria, 26 Jul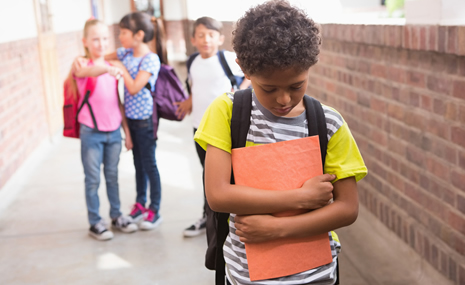 They say kids aren't born racist. So why would a five-year-old child beat and bully an eleven-year-old just because he is mixed?
Tiliai is the poor boy who has endured the wrath of racist bullies in school. According to his mother, Kirsteen Nakau, Talai has been forced to change schools because of how the racial slurs he has endured his whole childhood got out of hand. This has been happening since he was 3. Taliai's mum is Scottish and the dad Fijian.
Find your soulmate on AfroRomance










When he was 8, some kids lured him out of their house and beat him up with sticks. And the worst part is that the youngest child gorging him with sticks was only 5. Another incident was racist slurs including the "N" word that they scrawled. Well, Kirsteen believes its probably something they pick up from their parents.
Echoing her sentiments on this, Kirsteen said:
"More needs to be done in schools to celebrate our diversity. It was terrible. My lovely brown-eyed, brown-skinned child was being subjected to the worst kind of abuse.

"It was a real shock. I thought the N-word had almost been eradicated and was something you didn't hear unless it was from American rappers as a slang word.

"But the N-word isn't something that just comes out of kids mouths – they get that from their parents."
HAving gotten tired of getting into fights in school, the poor boy asked his mum to enroll him in a millitary boarding school. Luckily he is settlign in well there.
More needs to be done to curb racism in schools. And parent's shouldn't make excuses for their children's racist behaviors. It needs to be nipped in the bud ASAP. Otherwise, we will just be bringing up thugs in our diverse society.
9 responses to "The horrific incident of 11-year-old mixed race kid beaten by racist kids as young as five!"
Leave a reply
You must be logged in to post a comment.