THE ROYAL BABY IS HERE - Meghan Markle gives birth to a baby boy!
Posted by Ria, 07 May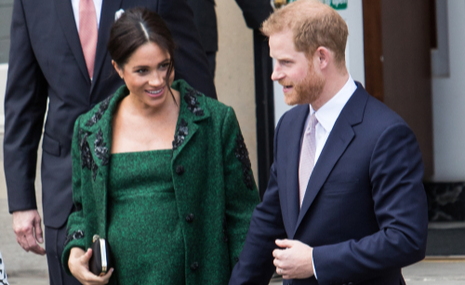 Photo credit: Mr Pics / Shutterstock.com
He's here – the royal interracial baby is finally here!
Find your soulmate on AfroRomance









Huge congratulations are in order, as Meghan Markle gave birth to a baby boy in the early hours of Monday morning.
According to Buckingham Palace, the Duke and Duchess of Sussex's baby boy – whose name hasn't been revealed yet – was born on Monday at 05:26 BST, weighing 7lbs 3oz. And of course, Prince Harry was present during the entire birthing process…
"I haven't been at many births. This is definitely my first birth. It was amazing, absolutely incredible, and, as I said, I'm so incredibly proud of my wife," Prince Harry said when asked about how he felt about the birth.
"As every father and parent will ever say, you know, your baby is absolutely amazing, but this little thing is absolutely to-die-for, so I'm just over the moon.
"It's been the most amazing experience I could ever have possibly imagined.
"How any woman does what they do is beyond comprehension."
The baby boy is The Queen's eighth great-grandchild and is seventh in line to the throne. He is behind Prince Charles, Prince William and his children Prince George, Princess Charlotte, and Prince Louis, as well as his father Prince Harry.
We can expect to have more information on the royal baby – including his name and maybe even a sneaky picture – in a few days.
Congratulations to Prince Harry and Meghan Markle – we wish them all the luck and happiness in the world as they embark on this exciting new chapter of their lives!
Responses to "THE ROYAL BABY IS HERE - Meghan Markle gives birth to a baby boy!"
Be the first to leave a comment
You must be logged in to post a comment.