Time's Up: The new campaign supported by powerful Hollywood women
Posted by Ria, 05 Jan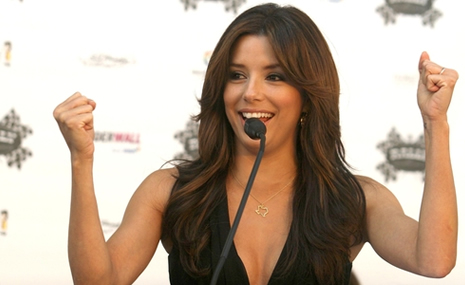 Photo Credit: s_bukley / Shutterstock.com
The fight against the systemic sexual harassment in Hollywood and blue color workplaces in the united states is REAL. IT'S ON!!! Over 300 women in the entertainment industry have teamed up in solidarity and strength forming a campaign against sexual harassment and gender inequality which has been widely accepted and received.
Find your soulmate on AfroRomance










A lot of women have been living in silence. But usually, people get the strength and find their voices. And we have gotten to that point. As they have put it: "TIME'S UP"!!!
Announced on Monday, the Time's Up campaign is a revolutionary movement meant to offer support to working women while giving them a voice to speak out. Hundreds of A-list women in the entertainment industry – actresses, agents, directors, producers, writers, execs – have signed an open letter which was also published on as a full-page ad in The New York Times. The Spanish version ran on the Spanish paper, La Opinion.
Photo Credit: Featureflash Photo Agency / Shutterstock.com
In the male-dominated world, silence on sexual predation has been one of the terms of employment. But "time's up on this impenetrable monopoly," the letter said.
The beauty of the Time's Up movement is that it's inclusive. It goes beyond Hollywood. This was influenced by an open letter sent on behalf of 700,000 female farm employees in November, saying how they were behind Hollywood actresses in their stand and fight against sexual harassment and abuse.
Some of the powerful women who instituted this movement include actresses America Ferrera, Eva Longoria, Reese Witherspoon, Emma Stone, Natalie Portman, Kerry Washington, lawyers Nina L. Shaw and Tina Tchen, the producer Shonda Rhimes among others…
Photo Credit: DFree / Shutterstock.com
Below is what the campaign is all about as highlighted in the New York Times:
— A legal defense fund, backed by $13 million in donations, to help less privileged women — like janitors, nurses and workers at farms, factories, restaurants and hotels — protect themselves from sexual misconduct and the fallout from reporting it.

— Legislation to penalize companies that tolerate persistent harassment, and to discourage the use of nondisclosure agreements to silence victims.

— A drive to reach gender parity at studios and talent agencies that has already begun making headway.

— And a request that women walking the red carpet at the Golden Globes speak out and raise awareness by wearing black.
Maria Eitel, co-chairwoman of the Nike Foundation said: "People were moved so viscerally. They didn't come together because they wanted to whine, or complain… They came together because they intended to act."
The power imbalance needs to be corrected. It's also pushing for companies and the entertainment industry to achieve gender equality in leadership levels within a couple of years.
Minorities and LGBTQ individuals have also been included in the initiative and need they need a voice too.
On to the nondisclosure agreements that employees are forced to sign in order to silence any sexual harassment and abuse… a law is being devised to handle that.
As mentioned earlier on the highlights, this Sunday's Golden Globes will see women on the red carpet, IN BLACK, speaking out against racial and gender inequality.
Eva Longoria said: "This is a moment of solidarity, not a fashion moment." The women will also be raising awareness about the movement and the legal fund.
Reese Witherspoon said: " We're … now locking arms in solidarity with each other, and in solidarity for every woman who doesn't feel seen, to be finally heard."
Photo Credit: Tinseltown / Shutterstock.com
Time's Up!!! It's time for ACTION!!!
4 responses to "Time's Up: The new campaign supported by powerful Hollywood women"
Leave a reply
You must be logged in to post a comment.