Tom Holland and Zendaya: From Co-Stars to the Cutest Interracial Couple
Posted by Ria, 16 May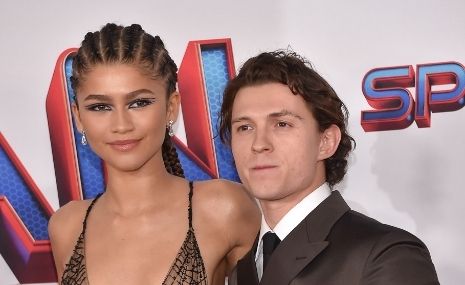 Tom Holland and Zendaya: From Co-Stars to the Cutest Interracial Couple
There's no denying that Tom Holland and Zendaya are one of the cutest interracial couples right now. But their relationship has always been kept on the down-low. The Spider-Man co-stars are both very private in their personal lives but have started sharing more recently.
Find your soulmate on AfroRomance










How did Tom and Zendaya meet?
They met on the Spider-Man: Homecoming set in 2016 when the romance rumors about them started. But we had no confirmation until July 2021, when the paparazzi snapped photos of them getting cozy and kissing in LA.
2016
This is the first time we see Zendaya make her first but not last appearance on Holland's Instagram.
He captioned, "over the moon with my first cover. So grateful that I got to share it with the one and only @Zendaya. Thanks mate for helping me out." (Don't forget he's British)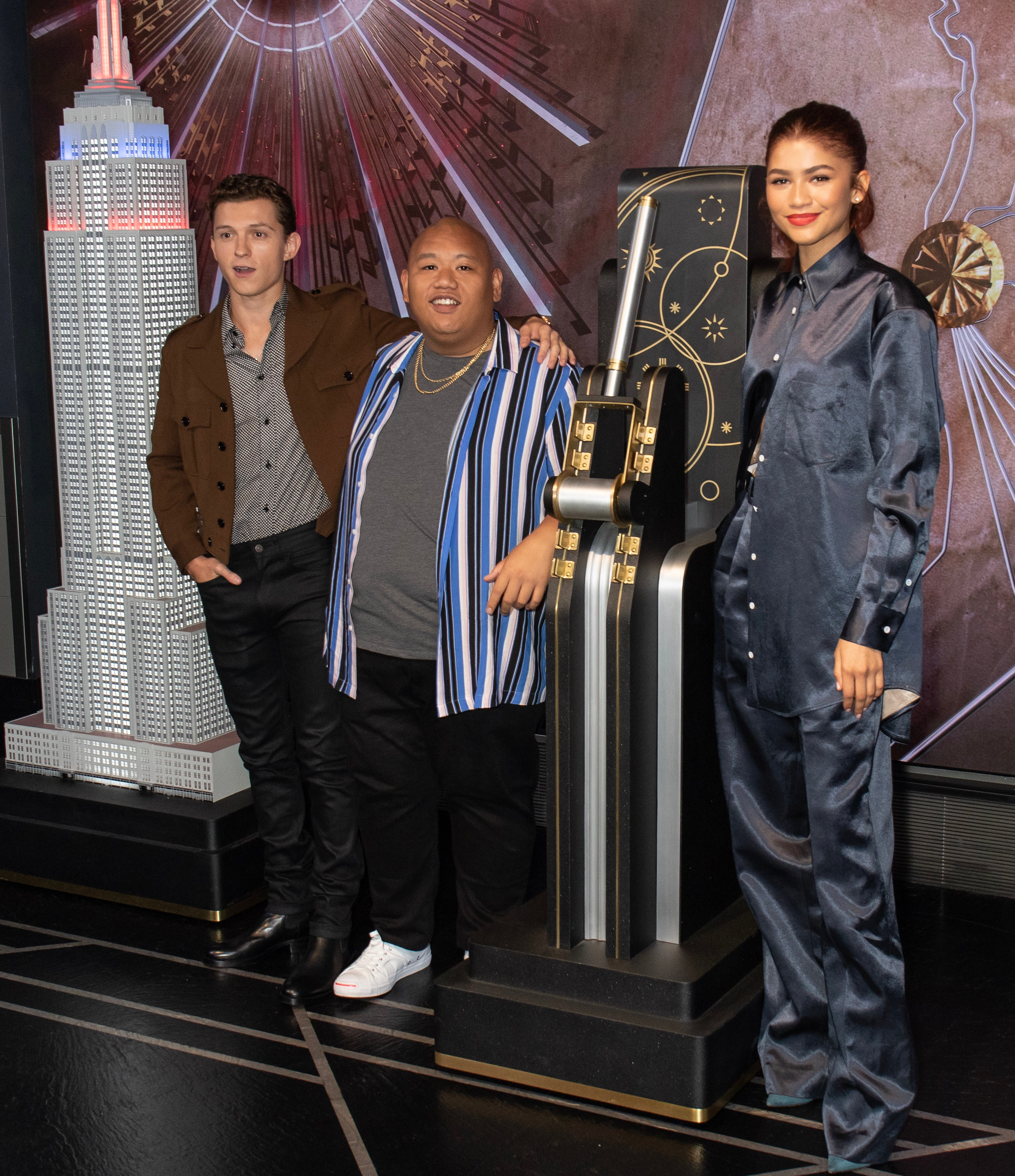 2017
Zendaya and Holland appeared on the hit TV show Lip Sync Battle, where Holland's viral performance of Rihanna's umbrella was something nobody could forget. Sources say this became an epic memory for the pair in their friendship.
Spider-Man: Homecoming is released in theaters, portraying Zendaya as a chilled loner girl named Michelle while Holland's Peter Parker becomes the well-known Spider-Man. SPOILER ALERT! By the end of the film, Zendaya's character Michelle tells Peter Parker that her nickname is MJ, which anyone knows that in the Spidey universe, that means they are love interests.
In December 2017, the pair caught dinner with Zendaya's parents in New York City, Claire Stoermer, and Kazembe Ajamu Coleman. An exclusive source of Us Magazine told them, "Tom has met Zendaya's family, and they love him."
2018
Filming of the second Spider-Man movie started throughout Europe, and both stars kept a suspiciously low profile.
2019
Spider-Man: Far From Home is released (SPOILER ALERT #2); we see their characters, Peter Parker and MJ, share their first on-screen kiss!
2020
In February 2020, Zendaya and co-star Jacob Elordi were caught kissing in New York City, but sources confirmed that he was dating Kaia Gerber seven months later. In the meantime, Holland was linked to Olivia Bolton in 2019 until they split in April 2020.
Mid 2020, Holland posted a snap via Instagram of Nadia Parkes, which initiated relationship rumors. They reportedly moved in together during the lockdown.
2021
The Spider-Man star, Holland, mistakenly tagged Zendaya's @ handle in an "unfortunate" position in a picture he uploaded on Instagram. When asked about the speculation around their relationship for British GQ, he jokingly answered, "you mean because I tagged Zendaya over my groin in an Instagram post?". He then went on to explain that it was an honest mistake.
IT FINALLY HAPPENED!
In Mid 2021, the Spider-Man co-stars were caught sneaking a kiss in a car in Los Angeles, finally ensuring fans that their relationship was not just a rumor.

After the famous kissing photos went public, Euphoria star and Holland went to a friend's wedding in Simi Valley, California. Family and friends shared photos and videos of the couple on social media, where we could see the couple dancing and enjoying each other's company.

The trailer for the latest Spider-Man movie was released where we can see their characters MJ and Peter Parker sharing precious moments, making it seem like they will be closer than ever.
In September 2021, the Uncharted star was in England while Zendaya celebrated her 25th birthday in California. Being thousands of miles away didn't stop Holland from sharing a sweet comment for her to wake up to; he wrote, "my MJ, have the happiest of birthdays. Gimmie a call when your up xxx," accompanied by a mirror selfie they took on the set of Spider-Man. Five hours after posting the picture, his girlfriend commented, "Calling now ♥️."
Since coming out about their relationship, they have been the biggest supporters of each other! Holland shared a picture of Zendaya when she was on the red carpet in London for her new film Dune, captioning it "Dune." She then liked the photo and commented with the pleading eyes emoji
There's no denying that we all would love a supportive partner like Tom Holland. In November 2021, the Spider-Man actor praised his girlfriend in an Instagram post for receiving the honor of Fashion Icon at the 2021 CFDA Awards.
In an interview for Total Film, even though he didn't mention his beau's name, he said he felt very happy and in love. He then clarified that he prefers to keep his private life out of the limelight. He even went as far as to hint that he is considering a future life outside of Hollywood.
If you think that it's just Tom Holland sharing and praising his girlfriend Zendaya all over the internet, it's not! The Euphoria star shared her boyfriend's GQ cover on Instagram in November 2021, captioned with the heart eyes emoji.
FIRST PUBLIC APPEARANCE
December 2021 is when they would make their first appearance on the Graham Norton Show as a confirmed couple. They were bantering about how fun it was to film the Spider-Man movies together and joking that some stunts were hard to film because of their height difference.
Paparazzi captured a beautiful picture of the two love birds while holding hands at a London photocall for Spider-Man: No Way Home on December 5th.
In an interview with the Associated Press, the Uncharted star reflected on how much Zendaya has been helping him navigate in Hollywood. That is a massive support to have someone to lean on in difficult times.
"My Spider-Man, I'm so proud of you. Some things never change and good thing ♥️." Zendaya wrote this cute caption accompanied by a sweet picture of them on the set of a Spider-Man movie.
They shared that since their relationship has been confirmed to the public, they are stronger, happier, and more confident in their relationship.
2022
Holland expressed his desire to be in an upcoming episode of his beau's renowned HBO series Euphoria. She jokingly commented about it, saying that maybe she could get him in the background of a scene.
Zendaya traveled to London to visit her boyfriend and his family. They were seen at the Harry Potter and the Cursed Child West End play with Holland's mom and brothers.
CONCLUSION
We are in love with Tom and Zendaya's beautiful relationship and can't wait to see what the future holds for IRL Spidey & MJ.
Responses to "Tom Holland and Zendaya: From Co-Stars to the Cutest Interracial Couple "
Be the first to leave a comment
You must be logged in to post a comment.