What makes online dating tricky?
Posted by Ria, 06 Sep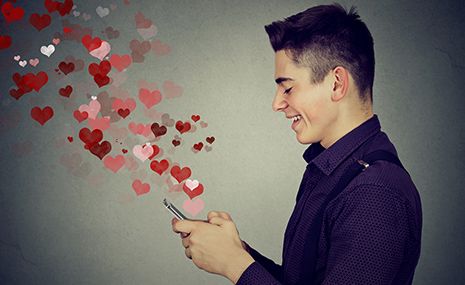 Have you ever wondered why online dating works for some people and not others? Dating habits. And if yours aren't healthy…
For instance, how do you meet someone online and after the first email, you start wondering how your name will sound with his? Or you start planning how the two of you will spend thanksgiving and all other holidays you honor? Given the way people pretend to be Prince Charmings online, trust me, this is not a road you want to keep taking after every un-responded email.
Find your soulmate on AfroRomance










And why would you want to focus on someone who – after telling you how he wants to take you to the moon, or how you are the best thing that ever happened to her and how crazy she is about you, he or she is still pursuing other online daters? Clearly, this is someone with truth allergies. If you make excuses for such people who want to spend the rest of their lives with you and not only you (but Jane, James…), then it means you have lost focus of why you are dating online. Unless you are just there to have crazy fun and aren't looking for commitment, then look for action-focused individuals - not just wordy fellas. So if someone's words don't compliment actions, then something just aint right!
I wonder what gave people the idea of searching for the very perfect one online. I mean, its like with online dating, most people get soooo superficial… narrowing their search by looks and money. Most people get blinded by these things that they fail to notice their 'perfect prospective mate' is a person of no substance. When you meet someone online who just looks like your type, it's so easy to get sucked into this 'type' mentality, all the while ignoring all the red flags and inner values this person may or may not possess. Have an open mind and give people fair chances.
"But we have sooo much in common!" Question is: Do you have common interests that can build a decent and lasting relationship? Do these things you claim to have in common add any value to the relationship you are trying to cultivate? Don't be shocked when you realize that what you thought you have in common is of no importance to a solid relationship.
Online dating requires boundaries and trusting of your instincts and judgment. Why get invested in someone you clearly have no reason to invest in? If someone does something that sets off some red flag, weed the person out accordingly. If someone sends you nude shots immediately after a discussion on gardening, that doesn't mean you do the same, especially if it undermines what you stand for. If someone tells you they love you after a few chat lines, it doesn't mean you do the same! Boundaries people! Boundaries! That way, you respect yourself and get respect in return. Plus your boundaries will somehow weed out jokers and you'll end up with a few serious people to focus all your energies on.
If you have a vital question that is pressing you, or that will assist you in deciding whether a person is worth dating, ask it. Don't let the fantasies you have of some person deter you from asking these questions for fear of hearing something that might change your mind about them. Much as it will be hard to deal with the knowledge that the person you have had an imaginary wedding with is actually married with kids, at least you will have the knowledge to assist you in making future decisions about this person. The things people talk about during the initial stages of dating are usually about what attracted them to each other. Once you are past this stage, ask questions that will assist you in knowing whether the initial impression you have of them is correct. Please ask these 'uncomfortable' questions before you become emotionally invested lest you get your heart broken.
Most people have very high expectations when it comes to online dating. Just like any other form of dating, online dating is real life… no fairy tales. Much as it's ok to get excited doesn't mean you will instantly meet 'The One'. It takes patience, persistence, more patience, consistency, sound judgment and instincts. Take it slow. Online dating isn't an instant remedy for the bar scene you are sick of. If you met jackasses at the bar, there are other jackasses online too. So don't lose hope. Patience, persistence, consistency…
Don't seem too eager to settle down. I mean, you can't talk about marriage, kids and how one of you has to relocate after just 20 minutes of initial online contact. You will definitely set red flags on the other person's receiving end. If you are already talking about "we" as if you have been dating for years – before you've even meet this person – you'll end up freaking this person out. Much as it ok to let someone know how serious you are, don't come off spooky and stalkish. There is a fine line between eagerness and desperation and you will either scare off people or get taken advantage of. Don't cross that line!
And just because at the heat of the moment you ended up sending someone a nude photo of yourself doesn't mean you stick around with a person who clearly things aren't working out. Please don't justify a crappy online affair with some emotional or cyber-sexual investment. It's easier to cut off ties than keep looking for diamonds where only gemstones are found. In the long run, stringing along a bad relationship because of guilt or emotional investment is worse than cutting the ties off at once. If you feel too emotionally invested, imagine how worse you will feel when you finally realize you should have walked away earlier. It's like when you know you have made a bad financial investment, the sooner you reinvest in something viable, the sooner you will recover from it. Investing more of your time means losing more. Don't make excuses for sticking around. If you feel it aint working, MOVE ON!
Final words: Don't indulge in blaming yourself and over analyzing an online relationship gone bad. You will always find something to blame yourself for. And self blame leads to lack of assertiveness. How do you expect to move forward when all you feel like crap? Trust me, every online interaction you have cannot result in a lasting relationship. So don't look at it as rejection. Dust yourself and move on.
Just like with other relationships, bar hookups and dates, unless you address underlying issues that deter you from having lasting relationships, trust me, these unresolved behaviors will follow you even in online dating. Whatever your reasons are for dating online, deal with your baggage first. That way, online dating may not seem so tricky after all… it's just like any other form of dating.
All the best!
13 responses to "What makes online dating tricky? "
Leave a reply
You must be logged in to post a comment.