Building Bridges Across Miles and Cultures
Posted by Leticia, 06 Jul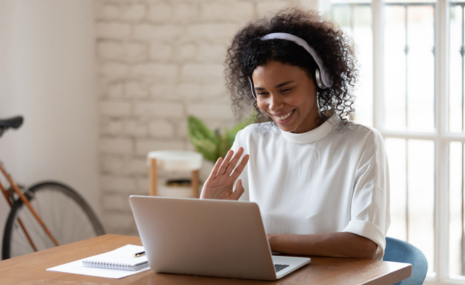 Long-distance relationships can be challenging, requiring extra effort and dedication to keep the flame of love burning bright. When combined with the complexities of an interracial relationship, the distance may sometimes feel even more daunting. However, with the right mindset and strategies, you can nurture and strengthen your connection. We have some advice for you to maintain a strong bond in your long-distance interracial relationship.
Tip 1: Communication is Key
Find your soulmate on AfroRomance










Firstly, make communication a top priority. Set aside dedicated time to talk and connect with your partner regularly. Embrace various communication channels, such as video calls, phone calls, text messages, and even handwritten letters. Keep each other updated on your lives, share your dreams and aspirations, and discuss any concerns or challenges that arise.
Tip 2: Embrace Technology
Utilize technology to bridge the physical gap. Engage in virtual activities together, such as watching movies simultaneously, cooking the same meal while video chatting, or even going on virtual dates. Technology can help create shared experiences, fostering a sense of togetherness despite the distance.
Tip 3: Plan Visits and Reunions
Schedule regular visits to see each other in person whenever possible. Plan ahead and make these visits a special time to reconnect, create memories, and strengthen your bond. Having something to look forward to can bring comfort during times of separation.
Tip 4: Trust and Transparency
Building a strong foundation of trust is crucial in any relationship, and it becomes even more important in a long-distance interracial relationship. Be open and honest with each other about your feelings, concerns, and expectations. Establish clear boundaries and communicate openly about any challenges you may face due to cultural differences or outside influences.
Tip 5: Support Each Other's Goals
Encourage and support each other's personal and professional goals, even from a distance. Be each other's cheerleaders, offering motivation and understanding. Celebrate achievements, no matter how small, and be there to provide a listening ear during setbacks.
Tip 6: Emotional Support
Be attentive to each other's emotional needs. Understand that there will be challenging days, and offer support and reassurance during difficult times. Create a safe space for vulnerability, and be a source of comfort and strength for your partner.
In a long-distance interracial relationship, maintaining a strong connection requires commitment, patience, and resilience. By nurturing open communication, embracing technology, and supporting each other's growth, you can!
Responses to "Building Bridges Across Miles and Cultures"
Be the first to leave a comment
You must be logged in to post a comment.