What kind of Black woman dates a White man?
Posted by Ria, 20 Mar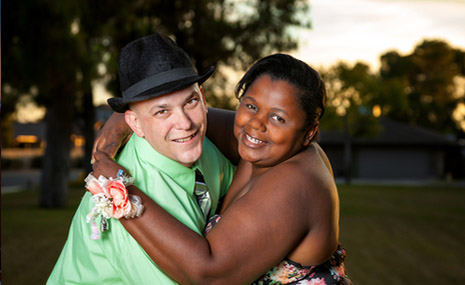 Black women who date white men have been labeled so many things. In fact some of these labels attached to black women white men relationships have been the main reason why most of these women choose to only date black men.
Some black women have been bombarded with the rhetorical question: "What kind of black woman brings home a white man" by their family and friends whenever there is the mention of a white man they are dating. And this question is never asked in a positive light. In an article by Sandy Banks in the LA Times, Banks tries to shows us some answers that reflect two conflicting opinions of this woman. Is she:
Find your soulmate on AfroRomance









"Open-minded or desperate; a champion of her gender or traitor to her race; someone who is culturally secure or trying to look away from her own black face?"
If you asked me, the kind of Black woman who has a white husband or boyfriend is one who is smitten with love… one who falls for, dates and marries a man who makes her happy no matter the race.
What is your opinion of this black woman?
228 responses to "What kind of Black woman dates a White man? "
Leave a reply
You must be logged in to post a comment.