Interracial dating among teens
Posted by Ria, 24 Apr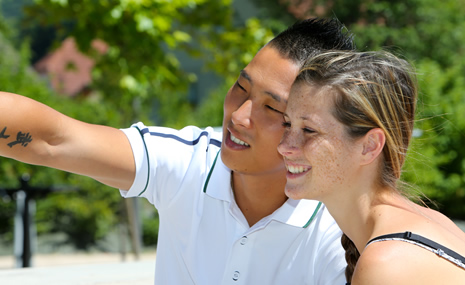 There may be enough dividing factors when it comes to teen cliques. But when it comes to dating among teens, most of them do not see race and ethnicity as a dividing factor. Clothes, hairstyles or favored musicians seem to matter most.
When growing up, I used to have friends from all races. Their color never used to matter. What really mattered was that we all had fun together… we all shared similar interests besides race. However most of us find themselves in situations where parents interfere. Am sure you have heard parents say things like 'Don't associate yourself with so and so. They are not like us.' So who are they? 'The others' like in Lost TV show?
Find your soulmate on AfroRomance










One judgmental parent posted a 911 question on some parenting website - My ninth grade daughter has become interested in a boy of a different race. This type of thing could potentially tear my extended family apart. At her young age (she is 14), I'm not sure she is mature enough to understand the implications of such a relationship… So what implications are these? Was it really about the teenager or was she just trying to be satisfy her selfish racial prejudices and fears?
With a lot of celebrities who are racially blended, it's no surprise teenagers would be more open to romantically crossing racial and ethnic boundaries than previous generations. However, several teenagers also agree that pressures from parents and society add difficulties in a relationship between people with differing races. Erika Lopez, a Lakeland High student says her family expects her not to date outside her Mexican heritage. It's like they are not part of the family. Of course they are not part of the family. None of the people we date are. So why accept those within our race as part of the family and neglect those that aren't? Beats me.
Thing is, parents strongly influence a youngster's attitude toward cultural blending. Most are just closed-minded and want their kids to believe what they believe, race-wise or class-wise. So unless the parents have a non-judgmental mindset, then only the rebellious teens will date interracially.
Some teenagers approve of interracial dating without any restrictions but say they couldn't imagine themselves dating or marrying outside their racial or ethnic category. Could this be because of some acquired prejudice from their parents or is it just a matter of preference? Are they afraid of being treated as outcasts?
Well there is no law guiding love or who we love. And as Mother Terressa said, 'If you judge people, you have no time to love them'. So if our children can be as open minded as they are, then I guess its time for parents to just BUTT OUT!!! Don't you think?
39 responses to "Interracial dating among teens"
Leave a reply
You must be logged in to post a comment.