Is skin lightening a touchy subject within the black community?
Posted by Ria, 06 Feb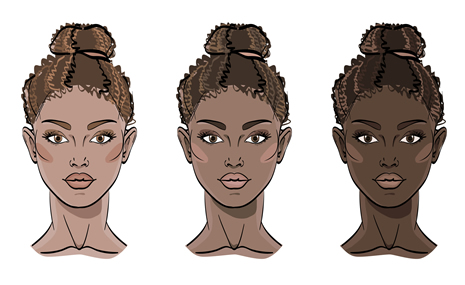 Skin color has been a complex topic for years now. We have seen the media's portrayal of light skin as better and as the mark of beauty. That has led to some people using skin lighteners to meet these "beauty standards".
However, people usually ridicule black people who lighten their skin, accusing them of self-loathing. The late pop star Michael Jackson had his fair share of this ridicule; his skin color being the topic of discussion. No one wanted to buy the "vitiligo" story.
Find your soulmate on AfroRomance










Celebrities like Nicki Minaj and Rihanna have been a topic too. People usually post before and after pictures to show how they have lightened their skin over the years. Most black people see this skin lightening as a "rejection of black identity", as the article by Ronald Hall, Michigan State University puts it.
Light-skinned mixed-race individuals have also found themselves being alienated for not being "black enough".
The thing is: in continents like Asia, skin lightening has been embraced. They don't hide it at all. But as Hall notes, skin lightening seems to be a touchy subject in America, especially within the Black community saying:
"I believe the rise of glutathione treatments – in addition to the growing use of various bleaching creams – reveal a taboo that African-Americans are certainly aware of, but loathe to admit.

Though they might criticize lighter-skinned black people, many people of color – deep down – abhor dark skin."
Is this really true?
Looking at it, people have over the years used bleaching creams to get a fairer complexion. But apparently its quite hard to get the numbers of bleaching cream users in the US as most people don't openly admit to using them. So because of this, you will find subtle phrases on beauty products like "evens skin tone" or "smoothens texture".
But what does "even skin tone" really mean? It means a lighter complexion. Hall's reasoning is that "In this way, black people who buy the creams can avoid confronting the real reasons they feel compelled to purchase the product, while skirting accusations of self-hate."
Do you agree with his reasoning?
Hall coins the term the "bleaching syndrome" to explain this phenomenon saying, "…even though dark skin is a feature of African-Americans, light skin continues to be the ideal because it's the one preferred by the dominant group: whites."
Looking at American history, during the era of slavery, mixed-race individuals were treated better by their White masters. Hall points out:
"By early 19th century, the "mulatto hypothesis" emerged, arguing that the "white blood" of light-skinned slaves made them smarter, more civilized and better looking.

It's probably no coincidence that light-skinned blacks emerged as leaders in the black community: To white power brokers, they were less threatening. Harvard's first black graduate was the fair-skinned W.E.B. Du Bois. Some of the most prominent black politicians – from former New Orleans Mayor Ernest Morial, to former Virginia Gov. Douglas Wilder, to former President Barack Obama – have lighter skin."
What say you?
7 responses to "Is skin lightening a touchy subject within the black community?"
Leave a reply
You must be logged in to post a comment.