Serena Williams never expected to marry a white guy!
Posted by Ria, 04 May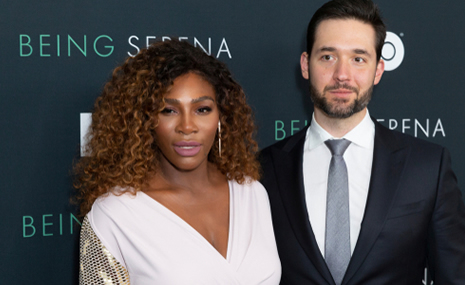 Photo credit: lev radin / Shutterstock.com
Much as Serena has dated both black and white men, one thing she disclosed in an interview with the New York Times is that she never expected she "would marry a white guy".
Find your soulmate on AfroRomance










"Ultimately I wanted to be with someone who treated me nice, someone who was able to laugh with me and someone who understood my life and someone that loved me", said Serena.
Most people in interracial relationships usually ignore their cultural differences. Not Serena. She actually acknowledges that they are "totally opposite" saying "I'm an athlete. He's a business guy. I'm black. He's white… I think we just complement each other". That she said, she also reminds us that no matter how cultured a person is, there will always be differences in interracial relationships. She advises interracial couples to learn about their partner's cultural background.
She believes it's the differences that drew them together. Plus, she was surprised just how compatible they were despite their differences saying:
"Literally all I tell Alexis is, 'well, you know, there's such a difference between white people and black people.' He always gets to hear about the injustices that happen; that wouldn't happen if I were white. It's interesting. I never thought I would have married a white guy, either, so it just goes to show you that love truly has no color, and it just really goes to show me the importance of what love is. And my dad absolutely loves Alexis."
She even tells her husband that if they were a same-race couple, their relationship would be different. What are your thoughts on that?
7 responses to "Serena Williams never expected to marry a white guy!"
Leave a reply
You must be logged in to post a comment.