Who Needs Sleep When You Have Love?
Posted by Leticia, 11 Oct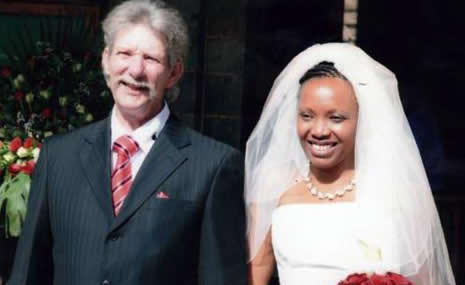 "On this day, April 9th 2011, I married my best friend."
We received these stirring words from Ronald and Jane, who met on our website and fell in love. "We would never have found each other if your site did not exist," says Jane.
Find your soulmate on AfroRomance









This is their story…
It all started when Jane's friends at work started pushing her to try online dating. "Sonym, Esther and Florence were always on my case," remembers Jane. "I had spent many years alone, so they would encourage me…"
Jane's co-workers thought it was sad that she would rush home after work to watch movies. It was clear to them that Jane had given up on bringing love and romance to her life. But there was a stumbling block for Jane that many singles encounter before they learn more about online dating. "One of my greatest worries was the confidentiality of the site," Jane says. "To my great surprise, it was very confidential!"
Ronald had also spent many years without a soulmate by his side. One day, he was surfing the Web on his phone when he came across our site. The name rang a bell for Ronald. One of his friends began a successful relationship here. The memory of his friend's happiness was enough to convince Ronald to sign up.
But, like many of our success stories, it took quite a bit of patience from both parties before their paths crossed. In fact, Jane was on the verge of removing her profile when she received the simple message "I want to talk to you."
"This caught me by surprise," Jane admits. "It took me two or three days before I answered. But I kept thinking of how much courage this gentleman had."
Their connection formed through a flurry of emails, texts and phone calls. Just five days after Jane responded to his message, Ronald closed his account. "He told me he was sure I was the one,'" says Jane.
Their phone calls got longer and longer. "We never tired," laughs Jane. "Sometimes I would go to work with a crazy headache because I never slept enough. The same thing would happen to Ronald."
When Ronald flew out to meet his beloved in person for the first time, Jane was on pins and needles until his plane landed. "It was the longest time of my life," she says. "When I finally saw Ronald walk through the door, I jumped up and down and hugged him for a long time."
After securing the blessing of Jane's parents, Ronald married Jane at a beautiful cathedral. "We found our soulmate, sunshine, lover, husband, wife and more than we can ever describe," Jane says, glowing with happiness. "We shall forever remain grateful to this site!"
Asked what she might say to singles still seeking that magical bond with another person, Jane had these words to share.
"To all our friends out there—this site works. Be patient and be real. Start your relationship in a very honest and transparent way and when you meet the right person, you shall definitely know."
Good advice, indeed.
112 responses to "Who Needs Sleep When You Have Love?"
Leave a reply
You must be logged in to post a comment.