5 Date Night Ideas More Fun than the Movies
Posted by Ria, 02 Jun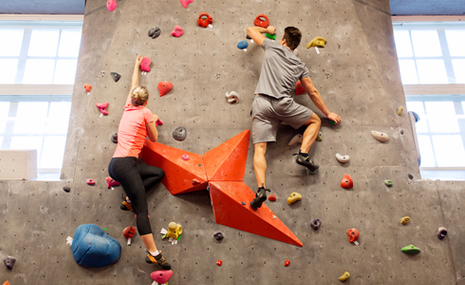 When it comes to spending time with someone special, it doesn't really matter what you're doing - as long as you're together. That's what's exciting about being smitten: You could sit on the curb together and it feels like first-class streetside lounging. Buy three mini boxed wines from the gas station and call it a wine tasting. As amazing as anything can be together, these date ideas can make your budding romance truly flourish.
Off-Roading Adventures
Find your soulmate on AfroRomance










There's a good reason why Brad Paisley's "Mud on the Tires" was such a popular country song. The idea of a romantic drive off the beaten path to that secret, scenic spot along the lake, river or canyon is the type of date literally put in many music videos. You don't even need a high-clearance 4WD truck to make it happen either.
Just grab a good set of all-terrain, off-road tires; some recovery gear like a rope and tire jack (just in case); and your favorite romantic tunes to enjoy with your date as you leave the pavement for more adventurous roads ahead.
Homemade Stacked Sammies
Open a bottle of pinot noir, toss together a salad, and indulge in baked ziti for a romantic evening dinner date. As nice as that is, it's also basic, which you are not. Your date deserves better. Go from 7 p.m. to noon and plan a lunch date where you create delicious gourmet sandwiches.
But turkey and swiss on white bread are for your nieces' and nephews' school lunches. Instead, start your date by shopping at a local butcher for premium meats and cheese. Boar's Head has a list of mouthwatering recipes for wraps, sandwiches and paninis. Sliders, subs, pretzel rolls and open-face flatbread - choosing which creation to make is all part of the experience.
Indoor Rock Climbing
Sitting face to face across from one another exchanging the "What-do-you-like-to do-for-fun?" or "Where are you from?" pleasantries may be OK for the first date. But for dates three and beyond, introducing some physical challenge can create a great bonding experience.
Seek out adventure at an indoor climbing gym, where you can both test your limits or just learn something new. And for you, watching your date climb ascend and descend an artificial rock isn't such a bad view, either.
Craft Beer for the Connoisseur
"Wanna grab some drinks at happy hour?" Sure, sounds like a good date idea, but surely your date has been there, done that. If you love a frothy glass of beer, take the extra step and brew your own beer at home together.
Craft a Brew offers a "new brewer starter kit" for first-timers available in flavors like American pale ale, brown ale and amber ale. The kit is a bit on the pricier side, so this date is definitely for craft beer enthusiasts who may want to invest in their passion for beer from drinking to a real hobby.
And by turning your home into a pub, you don't have to worry about a DUI or taking an Uber if you want to see where things lead throughout the night...
Early, Flirty Morning Sunrise
Once you've hit that can't-keep-our-hands-off-each-other sleepover stage in the relationship, make one night extra exciting - by waking up early to watch the sun rise.
Since it may be cooler in the morning, bring hot lattes and a warm flannel blanket for cuddling. This is also a great opportunity to snap a selfie and show off your hot new status. Afterward, top off the morning with an egg and bacon breakfast, and then head back home for a cozy nap together.
Responses to "5 Date Night Ideas More Fun than the Movies"
Be the first to leave a comment
You must be logged in to post a comment.