"Archie is going to be a big brother" - Harry and Meghan are expecting again!
Posted by Ria, 15 Feb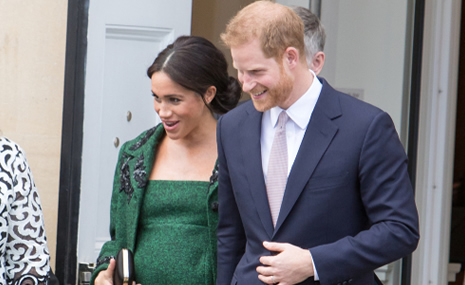 Photo credit: Mr Pics / Shutterstock.com
Huge congratulations to Prince Harry and Meghan Markle, as it's just been revealed that the couple are expecting their second baby!
Find your soulmate on AfroRomance










The Duke and Duchess of Sussex broke the news by releasing a gorgeous black and white pregnancy picture, alongside a short and sweet pregnancy announcement.
"We can confirm that Archie is going to be a big brother," a spokesperson for the couple said. "The Duke and Duchess of Sussex are overjoyed to be expecting their second child."
The picture was taken and shared by photographer Misan Harriman on Instagram, who said he was honored to shoot the royal couple for this history-making image…
"Meg, I was there at your wedding to witness this love story begin, and my friend, I am honoured to capture it grow," he wrote, as the caption to the picture he took.
"Congratulations to The Duke and Duchess of Sussex on this joyous news!
#remoteshoot #shotonipad #shotbymisan"
Misan Harriman is considered to be a close friend of Harry and Meghan's. This isn't his first royal gig though, as he also stunningly captured Princess Beatrice and Edoardo Mapellli Mozzi's engagement pictures back in September 2019.
The exciting pregnancy news comes after the devastating revelation that Meghan had miscarried in the summer of last year, which she detailed in an op-ed in The New York Times…
"Losing a child means carrying an almost unbearable grief, experienced by many but talked about by few," Meghan opened up back in November 2020.
"We have learned that when people ask how any of us are doing, and when they really listen to the answer, with an open heart and mind, the load of grief often becomes lighter—for all of us," she continued.
"In being invited to share our pain, together we take the first steps toward healing."
Yesterday's pregnancy announcement came on a very significant day, as royal enthusiasts may remember that Princess Diana revealed she was pregnant with Prince Harry on the very same day, 37 years ago.
Congratulations again to Harry and Meghan, and of course, little Archie!
Responses to ""Archie is going to be a big brother" - Harry and Meghan are expecting again!"
Be the first to leave a comment
You must be logged in to post a comment.