Ashley Graham reveals that she is pregnant with twin boys!
Posted by Ria, 21 Sep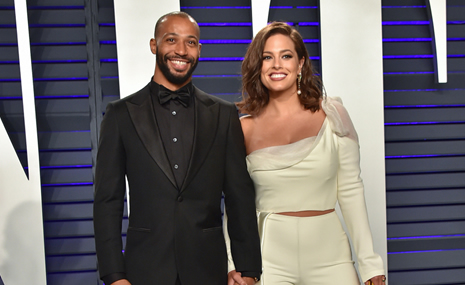 Photo credit: DFree / Shutterstock.com
Ashley Graham had a big surprise for her fans. Or more accurately, two surprises…
Find your soulmate on AfroRomance










The 33-year-old Sports Illustrated model – who revealed she was pregnant just a few months ago – let her fans in on a little secret…
She took to social media to share a cute pregnancy video that involved the moment she and husband Justin Ervin knew they were expecting for the second time (they took two pregnancy tests just to be double sure!) to the moment they discovered they were expecting twins.
Yes, we said it, Ashley Graham is pregnant with twins. And twin boys, no less!
"Are you serious? We're gonna have three boys?" Ashley Graham laughs in the video when she finds out the news during her ultrasound appointment.
We're excited to learn that Ashley Graham is going to be a mom to three boys!
Ashley and Justin are already proud parents to son Isaac Menelik, who was born on January 18, 2020. And according to Ashley, little Isaac doesn't seem to understand that he is going to be a big brother in the not-so-distant future, although he is very aware that there is a baby in his mom's belly…
"I don't think he understands the concept of being a 'big brother,'" Ashley told People recently.
"He knows that there's a baby in the belly. Because I say, 'Where's the baby?' And then he points and then wants to kiss it."
Aww! We bet Isaac is going to be the best big brother!
Congratulations to the Graham Ervin family on their wonderful news! To know more about her check out this article on some Ashley Graham">things you can learn about Ashley Graham.
Responses to "Ashley Graham reveals that she is pregnant with twin boys! "
Be the first to leave a comment
You must be logged in to post a comment.