Best Recipes for a Delicious Dinner Date
Posted by Ria, 03 May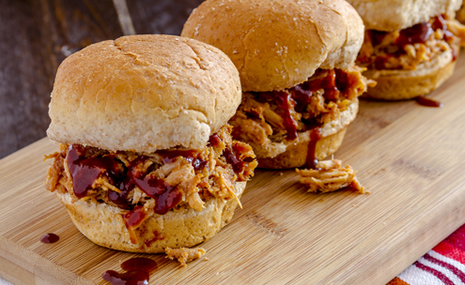 You invited that special someone over to your house for a dinner date and now you realize you don't know what to make. Cooking for other people can be intimidating (what if they don't like it?), but it doesn't have to be. Try some of these delicious recipes for your upcoming dinner date to make your special someone swoon over the romantic gesture.
Pork Belly Sliders
Find your soulmate on AfroRomance










If you're a little nervous about your cooking skills, start with a more forgiving ingredient like pork belly. This recipe from Grumpy's Honeybunch uses precooked pork belly, so all you have to do is get it crispy.
Start by mixing honey and sriracha into mayonnaise

Shred cabbage and carrots to make a slaw, and let them sit in the fridge

Slice the precooked pork belly into thin, slider-sized strips and let it crisp up on a griddle

Glaze the pork belly with the honey sriracha mayonnaise on each side before removing it from the griddle

Assemble your slider with a layer of the mayonnaise, pork belly, slaw and cilantro
That's it! Pretty easy, right?
Braised Brussels Sprouts With Bacon and Pearl Onions
You already know what you're going to make for your main course, but you need a delicious side to accompany it. This is where your old friend bacon comes in to make your vegetables taste delightful. For this recipe from Applegate, all you have to do is:
Cook bacon over a medium heat pan until it's crisp, and then transfer it to a paper towel-lined plate

Place brussels sprouts and pearl onions into the pan, and let them cook until browned

Mix in chicken stock and thyme leaves to the pan

Season the mixture with salt and pepper, and cover the pan to let it braise the brussels sprouts

Take off the lid and let the liquid simmer away until it becomes a glaze

Add the bacon back into the mixture, and cook until it is warm
This is an easy side that goes with chicken, beef or pork, so you don't have to worry about your pairings.
Coq Au Vin
Impress your date with this French meal. Chef Dennis Littley sings the praises of the rustic and provincial stew because of its complex flavors. You'll need a dutch oven, bouillon and at least two hours to make this recipe, so be prepared.
Marinate large, bone-in chicken thighs in red wine overnight

In your dutch oven, cook bacon until it's browned and the fat has rendered

Remove the bacon to a paper towel-lined plate

Remove your chicken from the marinade, and season it with salt and pepper

Add your chicken to the dutch oven (don't remove the bacon fat from before) and let it sear

Remove the chicken from the dutch oven

Mix mushrooms, onions, carrots and garlic to the dutch oven and let them cook

Add in bacon, wine, chicken stock, tomato paste, rosemary and thyme, and let it simmer

Put the chicken into the vegetable mixture, and then transfer it to the oven to let it cook for about an hour

Make a butter and flour beurre manie in the dutch oven to thicken your chicken once you return it to the dutch oven
This recipe does take some time and dedication, so you may want to try it out before your dinner date. Practice makes perfect after all.
Responses to "Best Recipes for a Delicious Dinner Date"
Be the first to leave a comment
You must be logged in to post a comment.