Former Bachelorette, Rachel Lindsay supports petition for systematic change on the franchise
Posted by Ria, 09 Jun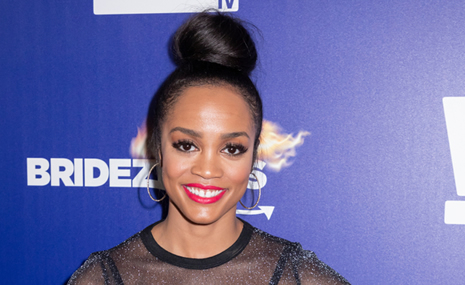 Phtoto credit: Sam Aronov / Shutterstock.com
Over the past 18 years and 40 seasons of The Bachelor and The Bachelorette, there has only been one – yes, one! – Black lead. And a brand new petition wants to change that…
Find your soulmate on AfroRomance










Rachel Lindsay has been the only Black lead in the show's 40-season history and has been very vocal about her support of the petition which is calling for systematic change on both versions of the dating show.
She made it clear that the show needed to make drastic changes in what happens on and off-screen if it was serious about supporting the Black Lives Matter movement…
"If we're going around talking about Black Lives Matter and what's important and how we need systemic change… well then let's talk about systemic change when it comes to The Bachelor. We got to change some things there, too," the 35-year-old said in an interview with AfterBuzz TV Reality TV last week.
"When I was asked to be The Bachelorette, I knew this was asking something completely different from me. I ultimately decided to be the Bachelorette because I knew this opportunity was bigger than me," she continued in her blog, Honestly Rach.
"I knew that I wanted to present myself to an audience that had not seen a lead of colour in this role. I knew that I wanted to be a trailblazer in this franchise to diversify the lead role, to diversify the contestants trying out and casted for the show, and to diversify the audience watching this show."
The latest season of The Bachelorette was scheduled to begin filming in March, with 39-year-old white hairstylist Clare Crawley as the lead. However, the cast for Season 25 of The Bachelor has yet to be chosen, so the campaign is urging the show to cast a Black male lead.
And it doesn't end there…
The petition is calling for systematic change, casting a minimum of 35% BIPOC (Black, Indigenous and People of Color) for every season – and giving them fair screen time – and hiring a diversity consultant.
It's also asking for a public apology for enabling racism, and a more thorough screening process to prevent anyone who had promoted any form of prejudice from appearing on the show.
Many former cast members have publically supported the campaign by posting about it on their social media accounts. Tyler Cameron, Seinne Fleming, Dustin Kendrick, Bibiana Julian, Jubilee Sharpe, Olivia Caridi, Onyeka Ehie, Alayah Benevidez, Marcus Grodd, Lauren Burnham, Mykenna Dorn, and Marquel Martin have all made their support of the petition known.
Rachel Lindsay added that she would not return to The Bachelor if it didn't make the right changes…
"This is the reason I have come to the conclusion that if changes are not made on the inside and outside of the franchise, I will dissociate myself from it," she said.
"I am tired of asking for change and my requests have been ineffective. These changes have to extend beyond casting a lead of color. The whole franchise needs a diversity makeover."
Click here to sign the petition for 'A Campaign For Anti-Racism in the Bachelor Franchise'.
1 responses to "Former Bachelorette, Rachel Lindsay supports petition for systematic change on the franchise"
Leave a reply
You must be logged in to post a comment.