How to Feel Confident in Spite of Your Insecurities
Posted by Matthew, 06 Jan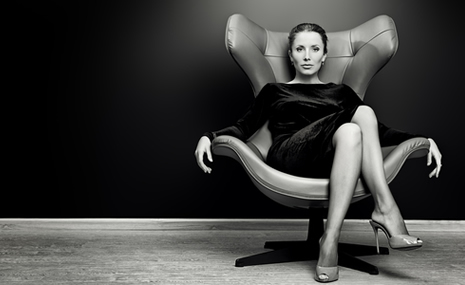 Happy New Year!
I'm going to keep this short, because I think this video is going to say it all, and be an incredibly powerful start to your year.
Find your soulmate on AfroRomance









Do you want to be more confident this year? No, really. Not just say it, but BE it? Do you finally want to step into your life, feeling not just comfortable in your own skin, but owning it, ready to take on whatever challenges come your way?
If so, these 7 minutes might be the most important 7 minutes you're going to have today, because they are going to shape your mindset for the entire year. Seriously.
In the video you're about to see, one of our podcast listeners asked me what insecurities I struggle with, and how I maintain my confidence. This was my answer, and I genuinely believe it's one of the most important things I've said in my career.
I'm ready to make this my most beautiful year ever. You in?
Matthew Hussey is a renowned dating expert and author. His latest dating book Get The Guy is a New York Times bestseller. He's the go-to relationship expert for Rachael Ray, Katie Couric, Ryan Seacrest, Meredith Vieira and many others. And he's a relationship columnist for Cosmopolitan magazine and the resident love expert for "The Today Show." Here he shares his proven strategies to get a man to do anything you want, from tirelessly pursuing you to treating you like a goddess to committing to you for life.
1 responses to "How to Feel Confident in Spite of Your Insecurities"
Leave a reply
You must be logged in to post a comment.