Is Love Still Possible in 2020?
Posted by Matthew, 15 Jun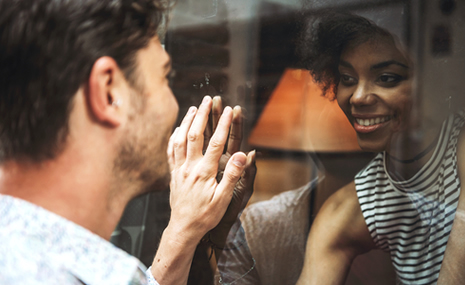 I hope you're doing OK. I just wanted to let you know that Jameson and I have just finished putting the final touches on our brand new video and it's ready for you to watch right now...
This video is an honest look at what the near future of dating could look like for you if you're single right now.
Find your soulmate on AfroRomance










Even as parts of the world open up again, a vaccine appears to be at least 8-12 months away. That means that for about another year, there will be some significant implications for our dating lives.
Is it safe to go out on dates in the coming months? When should you meet up with someone you've been talking to? How do you deal with awkward moments like the first hello where you would normally hug each other? Is there an elegant way to communicate what level of contact you are comfortable with?
These are all questions I answer in this video. At the beginning of COVID-19, I made a video outlining the immediate impact of this virus on our love lives. Consider this a round 2, but this time with a focus on the future of dating. A kind of "State of Our Unions" address for 2020, if you will.
I'd love to know your thoughts in the comments, and please share with anyone who is anxious or concerned with the future of their dating life.
There is reason for hope, my friend.
As ever, I'm thinking of you as we go through this together.
Matthew Hussey is a renowned dating expert and author. His latest dating book Get The Guy is a New York Times bestseller. He's the go-to relationship expert for Rachael Ray, Katie Couric, Ryan Seacrest, Meredith Vieira and many others. And he's a relationship columnist for Cosmopolitan magazine and the resident love expert for "The Today Show." Here he shares his proven strategies to get a man to do anything you want, from tirelessly pursuing you to treating you like a goddess to committing to you for life.
8 responses to "Is Love Still Possible in 2020?"
Leave a reply
You must be logged in to post a comment.