Jealousy, Relationship Sabotage, and the MOST Attractive Strategy for Dealing With Insecurities
Posted by Matthew, 11 Nov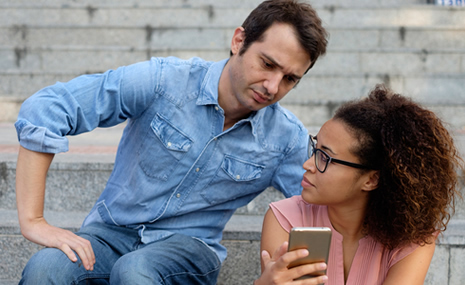 As I read through the comments on last week's video, "6 Relationship Red Flags That Are Surprisingly Toxic," it became clear that people were hungry for more details about the right way to be vulnerable with a partner or someone they're dating.
Find your soulmate on AfroRomance










Have you ever had an insecurity, a jealousy, or something that hurt you or made you feel threatened, but you didn't know the right way to bring it up?
Of course, you have. We all have. Maybe you're feeling that right now. It can be terrifying, can't it?
Well, here's the good news . . . being vulnerable can actually create a deeper bond with someone, as well as reveal if they're the right person for you in the first place.
The bad news is that if we're not careful, constructive vulnerability can mutate into what I call "dumping."
This video will reveal what you can do if you're worried you've fallen into this trap, or are about to.
Matthew Hussey is a renowned dating expert and author. His latest dating book Get The Guy is a New York Times bestseller. He's the go-to relationship expert for Rachael Ray, Katie Couric, Ryan Seacrest, Meredith Vieira and many others. And he's a relationship columnist for Cosmopolitan magazine and the resident love expert for "The Today Show." Here he shares his proven strategies to get a man to do anything you want, from tirelessly pursuing you to treating you like a goddess to committing to you for life.
Responses to "Jealousy, Relationship Sabotage, and the MOST Attractive Strategy for Dealing With Insecurities"
Be the first to leave a comment
You must be logged in to post a comment.