Is It Weird That I Have No Dating Experience?
Posted by Matthew, 16 Feb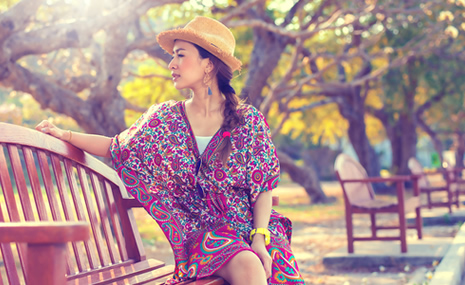 How much control do we actually have over our love lives?
Some people seem to only be single for five minutes before magically finding a committed and available partner, while some of us spend years kissing frogs, getting ghosted, and wondering why we're so unlucky in love.
Find your soulmate on AfroRomance










Sound familiar? Well, maybe that's the issue. When it comes to finding love, most people overlook the significant role that "story" plays . . . specifically, the stories we tell ourselves about ourselves in love.
You may think you know where I'm headed with this, but I think I might surprise you . . . In fact, the #1 way to break a pattern doesn't lie in confidence or even beliefs . . . and it's so easy to do, you'll want to try it on your next date.
P.S. What are some of the stories you've told yourself in the past? I'd love to hear your thoughts in the comments.
Matthew Hussey is a renowned dating expert and author. His latest dating book Get The Guy is a New York Times bestseller. He's the go-to relationship expert for Rachael Ray, Katie Couric, Ryan Seacrest, Meredith Vieira and many others. And he's a relationship columnist for Cosmopolitan magazine and the resident love expert for "The Today Show." Here he shares his proven strategies to get a man to do anything you want, from tirelessly pursuing you to treating you like a goddess to committing to you for life.
1 responses to "Is It Weird That I Have No Dating Experience?"
Leave a reply
You must be logged in to post a comment.