Is Khloé Kardashian getting back with Tristan Thompson as birth of baby no 2 approaches?
Posted by Leticia, 31 Jul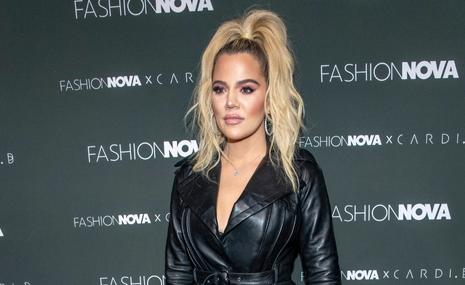 Are interracial couple Khloé Kardashian and Tristan Thompson getting back together?
Following the shock announcement that the 38-year-old Good American founder and the 31-year-old Chicago Bulls player were expecting their second child together via surrogate, fans have been wondering whether the pair – who are already parents to four-year-old True Thompson – would give things another go.
Find your soulmate on AfroRomance










(Let's not forget that they called it quits after the NBA player cheated on the Kardashians star and fathered a child with another woman – personal trainer Maralee Nichols – while celebrating his 30th birthday!)
And while there have been no official statements, insiders told HollywoodLife that Tristan has been "constantly trying" to make things right with Khloé.
But despite him "making all kinds of promises," according to one insider, Khloé has "not budged," and she is only determined to continue co-parenting without the pair getting back together romantically…
"It seems like he's finally given up on trying to win her back, which is a huge relief for Khloé because it was very draining for her," the insider continued.
"All she wants is for them to be healthy and happy co-parents, that's why she's forgiven him and wants her family to forgive him too.
"She doesn't see the point in hanging on to the negativity and anger but that doesn't mean she's letting what he did slide. They are 100% done for good."
We love how strong she is being! Especially since it's no secret that she will always have love for Tristan…
"Khloé will always love Tristan," another source told HollywoodLife.
"No one understands what it is about him and, considering all of the pain he caused, it just makes no sense.
"But Khloé doesn't see it that way. Khloé tells her sisters that no one can understand what love is like unless you are in that relationship.
"She truly believes that they were in love with each other and that he made some poor choices.
"She will always love him, but she is no longer in love with him. There is a difference.
"She loves him as the father of True and she knows that he will always be a part of her life. Khloé will never prevent Tristan from having an active role in either of their kids' lives and she will always nurture and respect his role as a father, regardless of who either one of them is with."
Would you be totally shocked to discover they had gotten back together? Because we sure wouldn't be…
1 responses to "Is Khloé Kardashian getting back with Tristan Thompson as birth of baby no 2 approaches?"
Leave a reply
You must be logged in to post a comment.