Kanye West is "in a great place" following reunion with Kim Kardashian
Posted by Ria, 12 Aug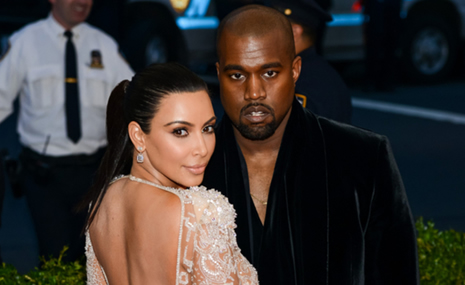 Photo credit: Sky Cinema / Shutterstock.com
At last, the Kardashian Wests have been reunited!
Find your soulmate on AfroRomance









It's been a tough few weeks for Kanye West and his loved ones as he struggled so publicly with his mental health, but it looks like things are slowly improving…
According to reports, the 43-year-old rapper and fashion designer is "in a great place" following some quality time on vacation with wife Kim Kardashian and their four children.
"Kanye is in a great place and feeling creatively inspired and truly enjoying his time with his wife and children," an insider told E! News.
The family took some time apart while Kanye was working on himself at his ranch in Wyoming, but it looks like their recent vacation to the Dominican Republic – which they reportedly returned from on Sunday – did them all a world of good.
"The family seemed fine. The kids were having a great time," a source – who witnessed them returning from their vacation – shared with Entertainment Tonight.
"You could see them running around as they waited to get off of the plane. Kim got off the plane with the kids first. When they were about halfway down the runway Kanye exited the plane.
"Kim seemed fine and not worried at all; she had the kids close by her. Kanye didn't seem worried either. He walked with his head up the whole time."
Another source added that their family trip was all about Kimye's four children – North, Saint, Chicago, and Psalm – and certain subjects, such as politics, were definitely off the table…
"Kim and Kanye haven't discussed anything political while spending the week together as a family," the source added to E! News.
"Kim didn't want to rock the boat and argue with Kanye because the trip is all about the kids.
"They also would never argue in front of them."
We're glad to see that things are slowly getting better, and hope that Kanye West's mental health will continue to improve…
Responses to "Kanye West is "in a great place" following reunion with Kim Kardashian "
Be the first to leave a comment
You must be logged in to post a comment.