Kylie Jenner and Travis Scott appear to be back together following 2019 split
Posted by Ria, 17 Jun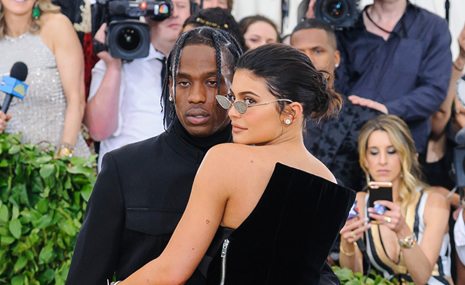 Photo credit: Sky Cinema / Shutterstock.com
Are Kylie Jenner and Travis Scott back on? All signs are pointing to… yes!
Find your soulmate on AfroRomance










The on-again-off-again couple – who are parents to 3-year-old daughter Stormi Webster – appear to be very much on-again, as seemingly confirmed by Travis Scott himself!
Not only did Travis, 30, Kylie, 23, and Stormi, 3, look very much like a happy family when they walked the red carpet for the 72nd annual Parsons Benefit in New York City, but the rapper actually referred to Kylie as his "wifey" during his acceptance speech for an award…
"Stormi, I love you and wifey, I love you," he gushed when he accepted his award.
We don't know about you, but that screams 'back on' to us!
As does the picture Kylie shared on Instagram, which showed her posing in Travis Scott's arms. She simply captioned it, "24 hours in NYC." although the picture itself spoke more than a thousand words.
It doesn't look like the family of three just played up to the cameras, as many insiders and onlookers have hinted that the couple couldn't have looked more in love…
"Travis and Kylie were being very sweet and cute together," a source told People.
"They were holding hands and seemed fully back on."
Travis and Kylie took a break from their on/off relationship towards the end of 2019, but always gave the impression that they kept things very amicable for the sake of their daughter.
They seemed to spend lots of time together as a family, including all the big holidays and birthdays, so their getting back together doesn't seem like the craziest thing in the world…
"Kylie and Travis continue to spend a lot of quality family time together," a source told People recently after the family of three were spotted spending Memorial Day together.
"They are not putting any pressure on their relationship," the source continued at the time.
"They get along and things are great. They both want to be as present as possible for Stormi. Kylie and Travis have worked hard to create a great family situation.
"They love each other. Everyone is very proud of how mature they are. Stormi is the happiest little girl. It's all benefitting her."
We really like Kylie and Travis together, and would love to see them live happily ever after!
Responses to "Kylie Jenner and Travis Scott appear to be back together following 2019 split "
Be the first to leave a comment
You must be logged in to post a comment.