Lupita Nyong'o to Bring Trevor Noah's Mother's Bravery to the Big Screen
Posted by Ria, 26 Feb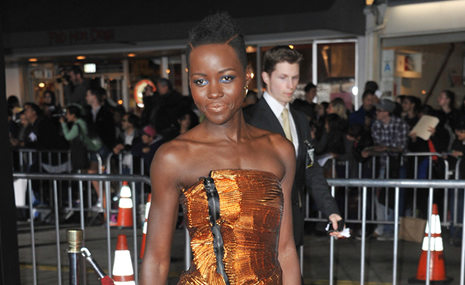 Photo credit: Jaguar PS / Shutterstock.com
Have you read comedian Trevor Noah's autobiography, Born A Crime? If you have, then you know how hard it was for Patricia, Noah's mum, bringing up a mixed-race child during the Apartheid era in South Africa. And if you watch the Daily Show, then you definitely know how brave and impressive this woman is.
Find your soulmate on AfroRomance










Well, Black Panther star, Lupita Nyong'o has landed a role in the film adaptation of the book. She is the one who will bring out Patricia's heroism to light. After reading "Born a Crime", Nyong'o is pleased to be the one playing this brave woman tweeting:
When I read @Trevornoah's "Born A Crime," I could not put the book down. Excited to announce that I will be starring in and producing its feature film adaptation! #BornACrimehttps://t.co/v4AfGe23P5

— Lupita Nyong'o (@Lupita_Nyongo) February 21, 2018
Noah was equally excited too... posting on Instagram
"My mom is a powerful woman who could easily be one of the beautiful soldiers in Wakanda. So it's beyond a perfect fit that she would be portrayed on the big screen by the radiant and regal Lupita Nyong' o. I'm beyond excited."
Lupita landed this role after asking Noah if he would let her play the mom. Initially, Noah didn't feel she was the perfect fit. " And then she sent me a pic of her muscles and I was like, 'Oh, that's my mom. Yeah, that's my mom. That's my mom. You can do it,'" Noah said.
The title "Born a Crime" was inspired by Patricia's story who was jailed and fined for giving birth to Noah, a mixed-race child. Noah also tells stories of what it was like growing up as an interracial child in South Africa at a time when interracial relationships were illegal.
2 responses to "Lupita Nyong'o to Bring Trevor Noah's Mother's Bravery to the Big Screen"
Leave a reply
You must be logged in to post a comment.