Raising Her Profile - to the Next Level
Posted by Leticia, 14 Apr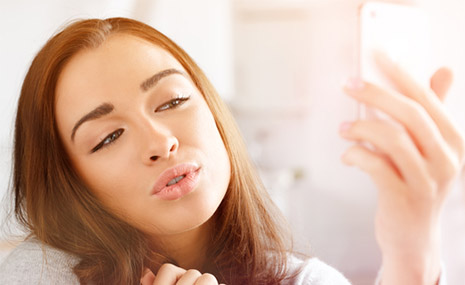 If you've ever looked at your profile and felt like something might be missing, this story is for you.
Karen had just joined our site.  Providing the basic information was no problem, but when she faced the "Who Am I?" portion of her new dating profile, Karen felt what many singles do—paralysis.
Find your soulmate on AfroRomance









"I know who I am, but how do I convey my personality through my profile?" she wondered.  What were the qualities the right person would appreciate about her, and how could she illustrate them in an appealing way?  What exactly was she looking for in a relationship, and what were the traits her mate had to have?
Karen struggled to come up with enough of an answer to meet the requirement for an essay's minimum length.  "I knew that if I wanted my profile approved, I'd better write something," she laughs.  But what to write, and how to write it?
Our Profile Review Service gave Karen the insights she was after.  A special benefit for subscribers, the Review provides personal attention from a Success Specialist who knows nearly everything there is to know about dating profiles.  During a live chat session, you receive a thorough review of your profile and personalized advice on how to get better responses—from the right people.
"I figured that they know what a 'great' profile looks like," Karen says, explaining her decision to schedule a Profile Review.  "So why not get some expert advice?"
Karen's consultant, Jackie, gave her a bunch of personalized profile-writing pointers.  One tip was to write your profile as if you're talking to your date over a cup of coffee.  A casual, conversational voice is not only more fun to read, it gives the reader a better feel for who you are and how you talk.  "She said to think about the kind of things I would tell someone about myself," Karen remembers.  "She also read through my profile, line by line, and gave direct feedback on it."
To punctuate the flashes of humor in Karen's writing, Jackie suggested that Karen throw in an "LOL" or two.  She also mentioned that it was important to be smiling in your profile photos, as this creates a friendly and approachable vibe.  Karen was in good shape there—she had a nice smile in every shot.  Finally, Jackie explained how specific tweaks would help Karen's essay garner more responses from the people she hoped to hear from.
"I took Jackie's advice and made the suggested adjustments," Karen says.  "I have received more contact from men, more views, and have started communicating with more people.  The Live Chat Service served as an incredible perk and has really enhanced my online dating experience.  Thanks, Jackie!"
* To maintain member's privacy, photo used above is a stock photo
51 responses to "Raising Her Profile - to the Next Level"
Leave a reply
You must be logged in to post a comment.