Regina King finally addresses those Black Superman directing rumors
Posted by Ria, 01 Jun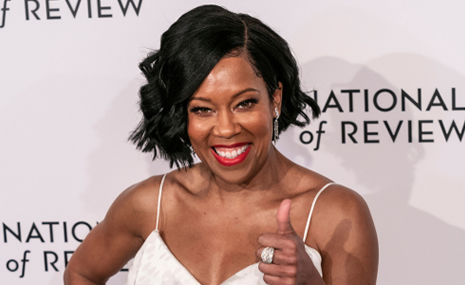 Photo credit: lev radin / Shutterstock.com
Is Regina King directing the new Superman movie?
Find your soulmate on AfroRomance










If we are to believe the rumors about the movie which is widely speculated to feature a Black lead – then yes! But if we are to believe Regina King herself, then we aren't so sure…
Rumors surrounding the new movie– which is believed to feature an actor of color in the lead role – first started back in February, when The Hollywood Reporter revealed that author Ta-Nehisi Coates was already working on the script, with J.J. Abrams on hand to produce.
But don't expect to see Michael B. Jordan as Black Superman though, as he already more or less confirmed that he wouldn't be involved in the movie…
"I'm flattered that people have me in that conversation. It's definitely a compliment, but I'm just watching on this one," the 34-year-old actor told The Hollywood Reporter.
"It's smart of DC to grab Ta-Nehisi to go ahead and adapt that project," he added. "He's incredibly talented. It's going to be worth checking out."
Regina King's name has been mentioned a lot in the rumored shortlist of potential directors, but the actress-turned-director – whose One Night in Miami directorial debut received huge praise – apparently had no idea…
"Tiffany, that is news to me. You have broke the news to me," the 50-year-old Oscar-winning actress told Tiffany Cross on The Cross Connection on MSNBC.
"A news break, live on MSNBC! Yeah, no, I have not heard that until just now."
So if Regina King isn't directing, who is?
According to reports, J.J. Abrams will only be producing, but Warner Bros. are very "committed to hiring a Black director".
Barry Jenkins, Ryan Coogler, Stephen Caple, Jr., J.D. Dillard and Shaka King have also been shortlisted, but we don't have any further info right now.
Who would you like to see in the director's chair?
And more importantly, who would you like to see in the starring role?
Responses to "Regina King finally addresses those Black Superman directing rumors "
Be the first to leave a comment
You must be logged in to post a comment.