Rihanna has just been named the youngest self-made female billionaire at just 34 years old!
Posted by Leticia, 07 Jul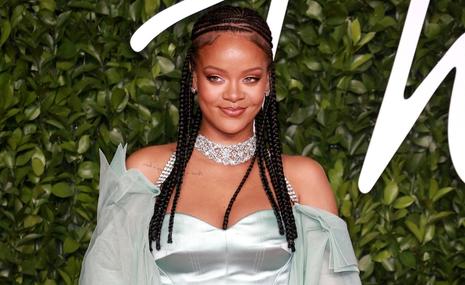 Huge congratulations to Rihanna, as the 34-year-old singer and beauty mogul has just become the youngest self-made female billionaire!
We need a moment to process this incredible news!
Find your soulmate on AfroRomance









The mom-of-one has been listed in the newly-released annual Forbes list of America's richest self-made women, and she is sitting nicely in spot no. 21 with her eye-watering net worth of $1.4 billion. Wow!
Rihanna is in great company too, as she joins 99 other self-made women, including last year's youngest woman on the list, 24-year-old Kylie Cosmetics founder Kylie Jenner, who has a net worth of $600 million, as well as Beyoncé ($450 million), Serena Williams ($260 million), Kim Kardashian ($1.8 billion), Taylor Swift ($570 million), and Reese Witherspoon ($430 million) among so many others!
This is actually the third consecutive year that Rihanna has featured on the super-impressive list, but she is the only female billionaire under 40 years of age, making her the youngest woman on the list. Wow again!
Although some of the Bajan beauty's fortune still comes from her singing career – despite not releasing new music in what feels like forever – most of it unsurprisingly comes from her Fenty Beauty, Fenty Skin, and Savage X Fenty companies.
According to reports, Rihanna is the co-owner of Fenty Beauty (alongside French luxury retailer LVMH) and a stakeholder in the Savage x Fenty lingerie line, so we're not too surprised to see all those dollars adding up! Especially as, according to Forbes, Fenty Beauty "generated more than $550m in revenue in 2020" and Savage x Fenty "raised money at a $1bn valuation in February 2021."
We wonder if, now that she is a mom, she will think differently about her finances, as she previously told The New York Times that her fortune will never stop her from working, and she also wanted her money to help people…
"I never thought I'd make this much money, so a number is not going to stop me from working," she told the pub back in 2019, the year she first made it onto the list.
"My money is not for me; it's always the thought that I can help someone else," she added.
"The world can really make you believe that the wrong things are a priority, and it makes you really miss the core of life, what it means to be alive."
Congratulations again, Ri Ri!
2 responses to "Rihanna has just been named the youngest self-made female billionaire at just 34 years old!"
Leave a reply
You must be logged in to post a comment.