Rihanna officially gives birth to her first child! And it's a boy!
Posted by Ria, 24 May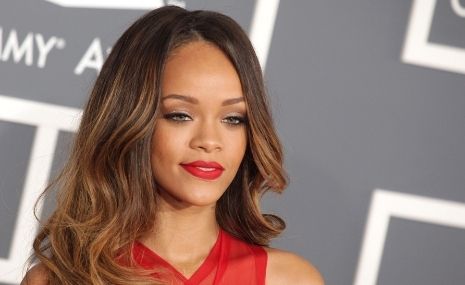 Rihanna is officially a mom!
According to reports, the 34-year-old Diamonds singer gave birth to a baby boy on May 13th in Los Angeles – although there are currently no details about what she and 33-year-old boyfriend A$AP Rocky have named him.
Find your soulmate on AfroRomance










We're hoping that Ri Ri will share more info – including the very first pictures of their new arrival – in the same spectacular way she announced her pregnancy, which if you'll recall, featured a photoshoot on the cold streets of New York, with her bare bump fully on display! Only Rihanna!
We can't expect Rihanna to do things traditionally – she's Rihanna after all – especially since she opened up to Vogue earlier in the year about wanting to do things a little bit differently…
One of the things the Fenty Beauty founder famously didn't want was a gender reveal party…
"I asked my doctor: 'Is something wrong with me for not wanting this?' Because people keep asking me," she said in her candid interview with Vogue earlier this year.
"Am I a bad mom? When we're ready to tell the world, we'll just tell them."
The We Found Love singer has also not stuck to a traditional maternity wardrobe throughout her pregnancy – and that's putting it mildly – which she also discussed with the fashion bible…
"When I found out I was pregnant, I thought to myself, There's no way I'm going to go shopping in no maternity aisle," she said at the time.
"I'm sorry – it's too much fun to get dressed up. I'm not going to let that part disappear because my body is changing.
"I'm hoping that we were able to redefine what's considered 'decent' for pregnant women. My body is doing incredible things right now, and I'm not going to be ashamed of that.
"This time should feel celebratory. Because why should you be hiding your pregnancy?"
Well said!
So we think what we're trying to say is, Rihanna is not going to be your average mom! And we can't wait for more updates if and when she feels comfortable to share them with the world!
Congratulations to Rihanna and A$AP Rocky on the birth of their first child!
Responses to "Rihanna officially gives birth to her first child! And it's a boy!"
Be the first to leave a comment
You must be logged in to post a comment.