Shay Mitchell announces pregnancy with a stunning nude snap!
Posted by Ria, 01 Jul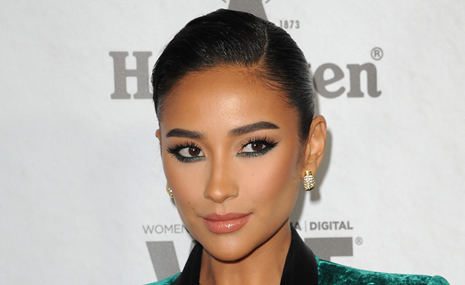 Photo credit: Tinseltown / Shutterstock.com
Huge congratulations to Shay Mitchell, as the Pretty Little Liars beauty officially revealed that she is pregnant!
Find your soulmate on AfroRomance









The 32-year-old actress posted a nude photo of herself and her bump on Instagram as she made the revelation, with the caption, "Does this mean I'm allowed to drive in the car pool lane at all times now?"
Needless to say, she looked absolutely breath-taking!
Shay Mitchell didn't end things there, as she took to her official YouTube channel to tell her fans why she waited so long to make the announcement…
"When you're in the public eye, there are some things you wanna just keep a secret, until you feel ready," she said in the video.
"This, for me, has been the hardest. It's been really fun and awesome when I'm not trying to hide it anymore. I didn't wanna come out on social media so early on.
"I'm gonna be so happy when this comes out. I can be pregnant, I can be, like, not suck my stomach in."
We do understand why she waited so long, especially since she and her partner Matte Babel suffered a devastating miscarriage last year…
"We all have to deal with various struggles and challenges in life", she previously said in a statement, referencing the heart-breaking miscarriage that happened in 2018.
"And sometimes it's easier to only showcase the good times on social media, which is what leads many people to criticize it for its lack of authenticity.
"The support and affection that so many of you show me lifts me up during even my darkest days, one of which happened when I miscarried and lost the child of my hopes and dreams."
We can't thank her enough for her honesty! And we wish Shay Mitchell and Matte Babel the best of luck on their exciting new adventure!
1 responses to "Shay Mitchell announces pregnancy with a stunning nude snap! "
Leave a reply
You must be logged in to post a comment.