Slick Woods went into labor hours after walking in Rihanna's Savage x Fenty show
Posted by Ria, 14 Sep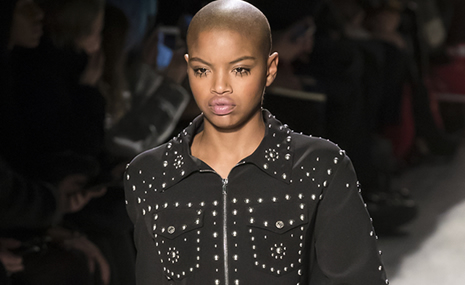 Photo credit: Ovidiu Hrubaru / Shutterstock.com
You can't make this up!
Find your soulmate on AfroRomance










Just hours after walking in Rihanna's empowering Savage x Fenty show at New York Fashion Week, Slick Woods reportedly went straight into labor!
According to TMZ, the 22-year-old was taken to the nearest hospital as soon as her modeling duties were over.
"We're told paramedics showed up to help Slick along," wrote TMZ.
"She was taken to the nearest hospital."
There are still no official reports on whether she has now given birth to her and fellow model Adonis Bosso's baby boy, but we are refreshing social media obsessively to find out.
We still can't get over Rihanna's epic show, and love how she chose Slick Woods to model for her – even at nine months pregnant!
"Women are the strongest people on earth," Rihanna told E! News about Slick's casting.
"If you have the blessing to be able to bring life into this world it should be celebrated as well.
"I'm never going to tell a woman she can't have job with me because I can't have a pregnant lady modeling lingerie or makeup.
"I'll always celebrate women in all of their journeys."
And Slick Woods has been on quite the journey!
Early congratulations to the new mama and her baby boy, who she already shared would be named Saphir.
Responses to "Slick Woods went into labor hours after walking in Rihanna's Savage x Fenty show"
Be the first to leave a comment
You must be logged in to post a comment.