Taylor Lautner's Fiancé is #TeamEdward?!
Posted by Leticia, 28 Aug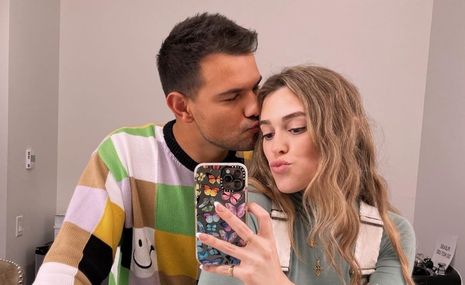 Taylor Lautner's fiancé Taylor Dome made a hilarious confession where she participated in the #TeamEdward and #TeamJacob trend, and let me tell you...it wasn't who you think!
Taylor Dome, who got engaged to the famous actor in late 2021, joined in on the latest TikTok trend where you show your childhood crush, and then the person you ended up with, and poked fun at her former Team Edward crush.
Find your soulmate on AfroRomance










In the video, Dome showed a video of Robert Pattison's character, Edward Cullen, just before cutting off to a clip of her fiancé, Taylor Lautner. The latter played Jacob Black, Edwards's rival. Her video caption read, "I think it's time to come clean..." Lautner commented, "bout time I won something!"
In an interview with E! News, Lautner jokingly said that he is still "trying to get through" his fiancé's crush for the vampire rival, who (SPOILER ALERT) won over Bella (Kristen Stewart) love in the Twilight Saga.
The famous actor also confessed that his now fiancé missed the chance to talk to Pattinson when she sat next to him on a flight, but she didn't say hi. "She was visiting me on the set of a TV show I did called Cuckoo in London. When she got to me, she was like, 'you'll never guess who O was sitting next to on the plane'".
Lautner and Dome first started dating in October 2018, making it Instagram official after romance rumors started a few months earlier.
2 responses to "Taylor Lautner's Fiancé is #TeamEdward?!"
Leave a reply
You must be logged in to post a comment.