This is what Meghan Markle once hoped for her future mixed kids
Posted by Ria, 24 Dec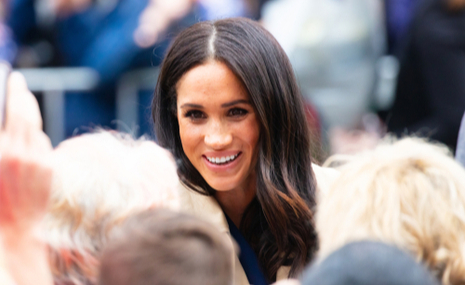 Photo credit: FiledIMAGE / Shutterstock.com
Meghan Markle hopes that her future offsprings are born in a world where racism against mixed individuals doesn't exist. This she revealed in a 2012 campaign video that recently resurfaced. In the video, the  Duchess of Sussex discusses about being biracial hoping that her future kids will be born in a world that no longer discriminates against mixed children.  At the time she made the video, she hadn't met Prince Harry yet.
Find your soulmate on AfroRomance










In the video, which was part of  the 'I Won't Stand For…' a campaign that included former Suits co-star Patrick J Adams, Meghan is seen calling for an end to racial prejudice. She spoke at length about her experiences with racial slurs and having witnessed her mother being called the N-word.
She says: 'I am really proud of my heritage on both sides, I'm really proud of where I've come from and where I'm coming.
'But I hope by the time I have children that people are even more open-minded to how things are changing and that having a mixed world is what it's all about.
'Certainly it makes it a lot more beautiful and a lot more interesting.'
For Meghan, the campaign was very personal to her, since she is biracial, hoping for a better world.
Today, she, 38, has a 7-moth-old boy, Archie with her, now husband Prince Harry, 35.
Responses to "This is what Meghan Markle once hoped for her future mixed kids"
Be the first to leave a comment
You must be logged in to post a comment.