Top 8 Things Women Expect from Their Wedding
Posted by Ria, 19 Feb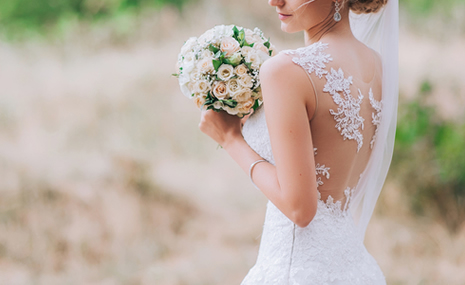 Wedding
Wedding expectations have greatly changed over the years. It's also a given fact that women expect different things than men from their women. That said, there are some expectations that haven't changed much. And these remain to be at the top of most women's list of expectations.
Find your soulmate on AfroRomance










1. The White Dress
Much as people mix it up when it comes to weddings these days, a significant number of women still want that white wedding gown. If you google wedding gowns, most that appear are white. Some women go for off-white or champagne. But up to date, that traditional white wedding gown is the preferred choice for many.
2. Bride and groom-to-be not seeing each other on the eve of the wedding
For some reason, this usually feels like the right thing to do. I guess it's something most women prefer in order to make the wedding day and night special. It becomes like a special reunion of sorts. Who wouldn't want a man to wait for her in anticipation as she walks down the aisle? It's just magical.
3. Something blue, something new, something borrowed
Apparently, most women believe these to bring luck to their marriages. Superstition or not, would you want to question this? I wouldn't.
4. The groom isn't supposed to see the dress
They say it's bad luck for the groom-to-be to see the wedding dress before the wedding. At the same time, every woman just wants to see that 'wow' factor from the groom when she walks down the aisle.
5. Wedding gifts
Every woman definitely expects gifts on their wedding. It's been the tradition and its common courtesy that as a guest, you give something to the people who made the event possible. After all, you are getting free lunch and drinks. At least bring a card.
6. Being carried over the threshold
This is another theory no woman wants to put to the test.
7. In laws not butting in
Most women hate it when the laws do the planning for them. It's her day for crying out loud. Every woman already has an idea of how they want their day to be like. Let her decide what she wants.
8. Honeymoon
No matter how small the wedding, every woman dreams of a lovely honeymoon after all that wedding planning. It's usually a time to bond and get away from all the drama. This is what crowns a great wedding. So if you are the groom, better have plans for one.
Much as most of the stuff women may forego, these 8 qualify as the top most wedding expectations.
Responses to "Top 8 Things Women Expect from Their Wedding"
Be the first to leave a comment
You must be logged in to post a comment.